Last week brought some of the most incredible earnings reports the market has seen in years. Mega-cap technology companies absolutely crushing the earnings ball out of the park, and in the process scorching those who have chosen to bet against them by short selling the shares. One thing is for sure, with huge earnings and momentum buyers piling into the stocks, there could be more upside to come.
Last Thursday four leading technology companies blew out their earnings and collectively added an incredible $150 billion to their market capitalizations. That is more than the total market cap of the venerable IBM. The four companies are all rated Buy at Merrill Lynch and could continue their race higher.
Amazon
This is the absolute leader in online retail and a dominant player in cloud storage business, and it remains the top pick on Wall Street. Amazon.com Inc. (NASDAQ: AMZN) serves consumers through retail websites that primarily include merchandise and content purchased for resale from vendors and those offered by third-party sellers.
Amazon Web Services (AWS) is also the undisputed leader in the cloud now, and many top analysts see the company expanding and moving up the enterprise information value chain and targeting a larger total addressable market. The company serves developers and enterprises through AWS that provides compute, storage, database, analytics, applications and deployment services that enable virtually various businesses.
The company absolutely blew out earnings, and the Merrill Lynch report said this:
Strong quarter with top and bottom line beat. International, retail, subscriptions (Prime) and AWS above expectations. Raising revenue estimates by 2% and price objective based on 1.2x gross merchandise value, and 7.0x AWS revenues in sum of the parts. Amazons share should continue to expand supported by new categories; Prime customer lock-in, and growing traction in international.
The Merrill Lynch price target for the shares is $1,220, and the Wall Street consensus target is $1,219.12. The stock closed most recently at $1,105.28 per share.
Alphabet
The search giant continues to expand and is even working on a driverless car now. Alphabet Inc. (NASDAQ: GOOGL) is a global technology company focused around key areas, such as search, advertising, operating systems and platforms, enterprise and hardware products. It generates revenue primarily by delivering online advertising and by selling apps and contents on Google Play, as well as hardware products. The company provides its products and services in more than 100 languages and in 190 countries, regions and territories.
Alphabet offers performance and brand advertising services. It operates through Google and Other Bets segments. The Google segment includes principal internet products, such as Search, Ads, Commerce, Maps, YouTube, Apps, Cloud, Android, Chrome and Google Play, as well as technical infrastructure and newer efforts, such as virtual reality.
The search leader also pounded Wall Street estimates, and the analysts said this in their research coverage:
Alphabet delivered upside to revenue, margins, and GAAP earnings per share, Website ex-currency growth acceleration a key positive. Higher distribution traffic acquisition costs rate increase could temper enthusiasm, but profit growth trajectory intact. Raising estimates and price objective on higher 2018 estimates and multiple. Further upside on 2019 estimates.
Merrill Lynch has raised its price target to $1,200 from $1,100. The posted consensus price objective is $1,170.98, and the shares ended Tuesday's trading at $1,033.04 apiece.
Intel
This leader in semiconductors is working hard to scale away from dependence on personal computers, and the Internet of Things is a big part of the shift. Intel Corp. (NASDAQ: INTC) designs, manufactures and sells integrated digital technology platforms worldwide.
The company's platforms are used in various computing applications comprising notebooks, two-in-one systems, desktops, servers, tablets, smartphones, wireless and wired connectivity products, wearables, retail devices and manufacturing devices, as well as for retail, transportation, industrial, buildings, home use and other market segments.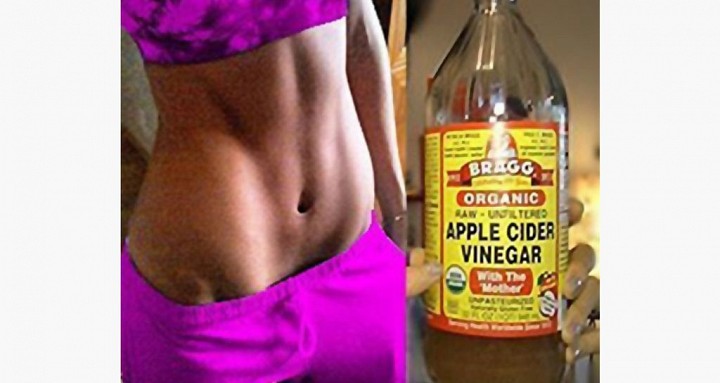 Intel also destroyed estimates and raised its full-year outlook when the company reported quarterly earnings that easily topped analysts' expectations last week. The company reported adjusted earnings per share of $1.01, while overall revenue was pegged at $16.15 billion. Client computing revenue totaled $8.86 billion, and Data Center revenue was $4.88 billion.
Investors in Intel are paid a solid 2.66% dividend. The $49 Merrill Lynch price target compares with the consensus price objective of $44.74. The stock closed most recently at $45.49 per share.
Microsoft
This top old-school technology stock has posted all-time highs this year and has a massive $121.79 billion sitting on the balance sheet. Microsoft Inc. (NASDAQ: MSFT) continues to find an increasing amount of support from portfolio managers, who have added the software giant to their holdings at an increasingly faster pace all of this year and last.
Numerous Wall Street analysts feel that Microsoft has become a clear number two in the public or hyper-scale cloud infrastructure market with Azure, which is the company's cloud computing platform offering. Some have flagged Azure as a solid rival to Amazon's AWS service. Analysts also maintain that Microsoft is discounting Azure for large enterprises, such that Azure may be cheaper than AWS for larger users. The cloud was big in the recent report.
The company released huge quarterly results, and the analysts noted this in their report:
Microsoft reported a very strong fiscal first quarter, beat gross margins by 2% due to commercial cloud gross margins +8% – as we previewed, Reiterate our Buy rating and increase the price objective. Multiple positive vectors with windows accelerating, commercial cloud annualized revenue run rate accelerating – both key drivers for growth/margin inflection. Our new 10 year discounted cash flow analysis values the company at still only 22x current year 2018 free cash flow and still below comparisons at 26x.
Microsoft shareholders currently receive a 2.0% dividend. Merrill Lynch raised the $83 price target on the shares to $98. The consensus price objective for the software giant is posted at $87.57. The share price ended last week at $83.18.
These four mega-cap technology giants absolutely eviscerated Wall Street's earnings expectations and their shares look to be headed higher. Given the huge runs, it may make sense to scale money into the shares over time and see if we don't get a pull back to help lower the prices some.
By Lee Jackson
More