You know what costs less than a gallon of gas this holiday weekend? Starting your subscription to Benzinga Pro's news feed and data platform.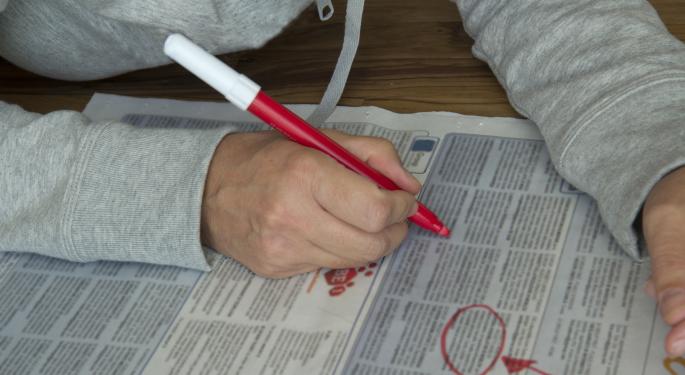 Early stock indicators slumped ahead of and after a fuzzy Friday morning job-market report that only intensifies the debate around the mid-month interest rate decision at the Federal Reserve.
It could be that uncertainty, rather than the ho-hum report, that's driving pre-holiday stock selling. August job gains missed the mark but leave many observers suggesting there's little in the report to keep the Fed from raising rates if it wants to.
Dow Jones Industrial Average ($DJI) futures were down nearly 200 points ahead of the report as European stocks slumped, leaving little bullish inspiration for U.S. markets. U.S. stocks largely held those early losses, while benchmark 10-year Treasury yields and the U.S. dollar gained, after the new round of hiring data hit.
The report showed a smaller-than-expected gain in new hires last month, news that initially drove futures lower. Volatility could persist however, as Fed action is far from clear.
Stock bulls may read the weak report as a sign that extra economic juice via low rates will continue. But at least one voting Fed member was at the microphone early Friday. He said a course toward higher rates remains the best course for the U.S. economy, no matter what one month's employment data shows.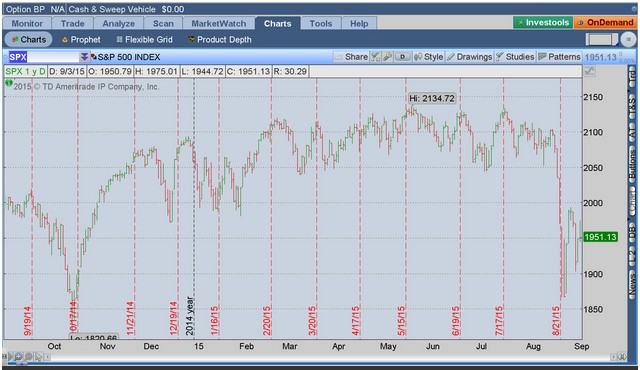 FIGURE 1: NEXT TARGET? The S&P 500 (SPX) gained Thursday, holding the 1950 line that chartists said could prove to be an important accomplishment. SPX levels could be challenged today as European...
More