Durable goods data didn't provide much boost to US dollar as the data showed that the increase in durable orders came from the increase in demand for military hardware.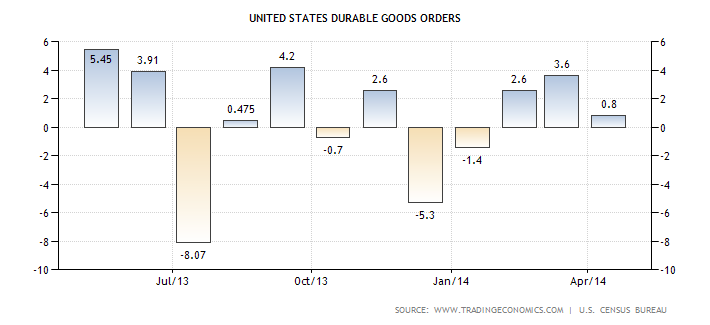 The U.S. durable goods order increased by .8% in April. Excluding defense, the orders declined in most civilian categories. The Core Capital Orders which is used to gauge the business investment declined 1.2%. Another measure Shipments of Durable Goods which helps in determining the economic growth each quarter declined by .4% in April.
US dollar is still steady against its major counterparts however the Gold showed some momentum by declining.