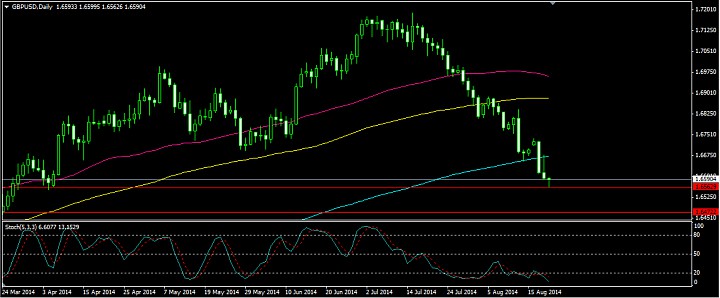 The GBP/USD extended its decline today after the downbeat UK Retail Sales data, but paused its losses and is currently testing the previous support at 1.6562. Fed meeting minutes released yesterday also continue to support the USD's current position. The pair has broken down below the 200 day SMA confirming the bearish movement. The next support in focus is at 1.6472. Official data shows that U.K Retail Sales rose by 0.1% in July, falling short of the estimated  increase of 0.4%.

Investors are now looking ahead to the US Unemployment Claims expected to be released by the Department of Labor, and a speech by Fed Chair Janet Yellen Friday 8/22 at 10am for insight on the future direction of monetary policy. 
Hawkish comments by Yellen will extend the losses in GBP/USD.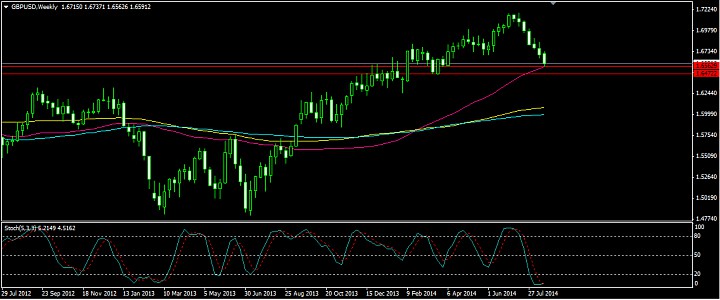 An analysis of the weekly chart, the pair seems to be testing support line from the 50 day SMA.
It may find support from this level and rise. The series of downbeat UK economic data and upbeat report from US is pulling the pair down. Any positive growth report in UK might again revive the strength of British pound.
Edited by: Kanika Marwaha