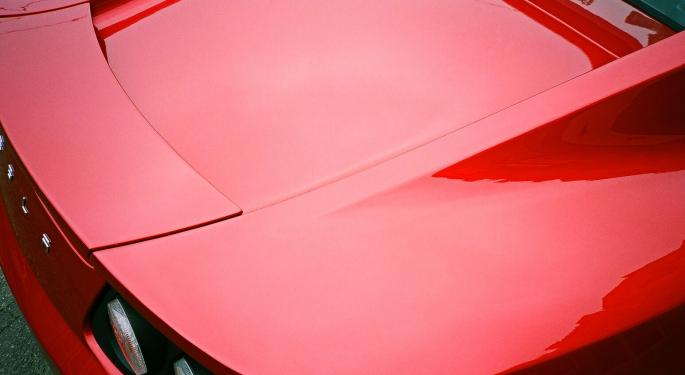 Tesla Motors Inc TSLA CEO Elon Musk promised investors on July 11 he will reveal details of a new "top secret Tesla masterplan." On Thursday. he followed up and delivered the details in a blog post.
Musk's plan is a continuation of the first "master plan" he wrote 10 years ago and was quite simple. Step 1 - create a low volume car, step 2 - use that money to develop a medium volume car at a lower price, step 3 - use that money to create a high volume and affordable plan, and step 4 - provide solar power.
A Look Back
Musk appears to be nostalgic and reminisced about the 10-year journey between master plans. He recalled the early days of Tesla when he believed his chances of success were "so low" as "starting a car company is idiotic and an electric car company is idiocy squared."
"Part of the reason I wrote the first master plan was to defend against the inevitable attacks Tesla would face accusing us of just caring about making cars for rich people, implying that we felt there was a shortage of sports car companies or some other bizarre rationale," Musk added. "Unfortunately, the blog didn't stop countless attack articles on exactly these grounds, so it pretty much completely failed that objective."
Related Link: Adam Jonas Defends Tesla, But Says Autopilot Could Be A 'Potential Moral Hazard'
Looking Forward
Musk's ambitious extend beyond creating a line of cars. He noted that humanity has to create a more sustainable means of energy consumption. He added that the term sustainable is "not some silly, hippy thing -- it matters for everyone."
With that said, Tesla only sells two cars - the Model S sedan and Model X SUV. A third, the Model 3 lower cost, mass-produced vehicle will begin selling in a few years. This leaves two other types of electric vehicles for Tesla to develop: a heavy-duty truck and high passenger-density urban transport.
"Both are in the early stages of development at Tesla and should be ready for unveiling next year," Musk exclaimed. "We believe the Tesla Semi will deliver a substantial reduction in the cost of cargo transport, while increasing safety and making it really fun to operate."
Not Giving Up On Autopilot
Musk reaffirmed his commitment for every Tesla vehicle to be equipped with self-driving capabilities. Although he did state he doesn't expect worldwide regulatory to give an all-clear until data from 6 billion miles (10 billion km) is produced. Current fleet learning is happening at just over 3 million miles (5 million km) per day.
Nevertheless, Musk stated Tesla's current autopilot setting, when used correctly, is "already significantly safer than a person driving by themselves and it would therefore be morally reprehensible to delay release simply for fear of bad press or some mercantile calculation of legal liability."
© 2016 Benzinga.com. Benzinga does not provide investment advice. All rights reserved.