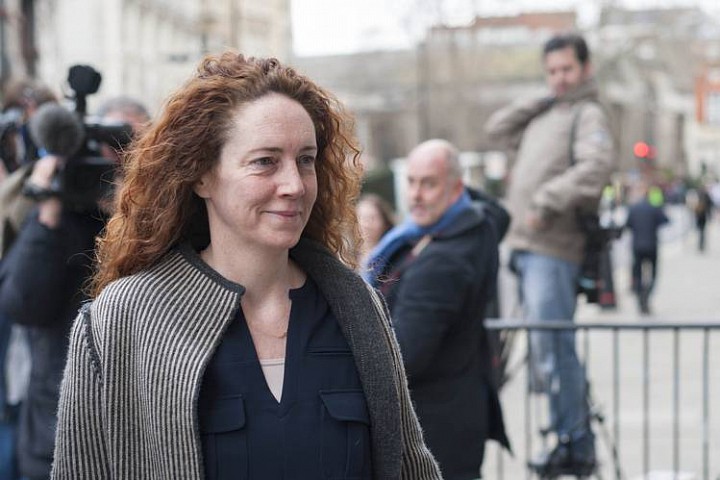 Rebekah Brooks is expected to return to News Corp as chief executive of its U.K. division, a position similar to the one she resigned from in 2011 amid the phone-hacking scandal at the now-defunct British tabloid the News of the World, according to a person familiar with the matter.
Separately, Britain's Crown Prosecution Service said Friday it is reviewing a police referral related to possible criminal "corporate liabilities" in the long-running investigation into phone hacking at the tabloid. A spokeswoman for the CPS, which is often the final arbiter of whether to bring criminal charges in many cases in Britain, said it had received a file from London's Metropolitan police.
Such a referral can be a standard procedure in a case as high profile as the News of the World hacking case, which the Metropolitan police began investigating in 2011. It wouldn't necessarily mean the police had determined they found evidence of criminal wrongdoing.
Ms. Brooks didn't immediately respond to a message seeking comment. News Corp said in a statement about Ms. Brooks, "As we've said before, we've been having discussions with Rebekah Brooks, and when we have any announcements to make, we'll be sure to let you know." The company declined to comment on the referral of the file to the CPS.
Ms. Brooks, 47 years old, was a...
More