StocRSI Crossover Signals Short Gold Futures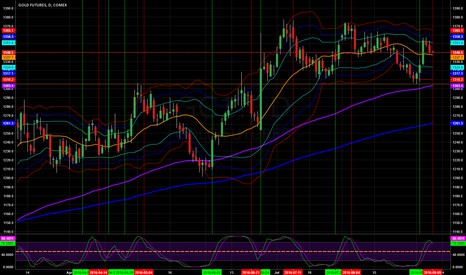 The StocRSI indicator is rolling under 80 and that coupled with prices failure to extend past the 1.0 Std Dev BollingerBand (cyan) after 3 days confirms a short sell of the gold futures             contract.

You can see the upper wicks penetrated the cyan BB but price could not close above it. You can also see the green StocRSI line move down under 80.

Keep an eye on the BB midline (orange). That could provide some support at 1337.7.