1. 20th anniversary of 'Friends'
Friends premiered on NBC 20 years ago today. Let that sink in. For fans who will be in New York City this month, you can visit a replica of the famed Central Perk coffeehouse. 
2. Companies to make climate pledges this week at U.N. summit
Major companies, including Big Oil, will make pledges to help fight global warming this week at the U.N. Climate Summit. Monday, one day before the summit, Archbishop Desmond Tutu is slated to announce new fossil fuel divestment. Hundreds of wealthy individuals and at least 50 foundations will pledge to divest any holdings in the world's top 200 oil and gas producers, including ExxonMobil, BP and Chevron.
3. Study: Recovery eludes long-term unemployed
More than 20% of Americans laid off in the past five years are still unemployed, and one in four who found work are in a temporary job, according to a survey out Monday.The report underscores that despite a sharp drop in long-term unemployment recently, many people out of work at least six months are struggling to recoup their former wages and lifestyles. Those idled for years face an even tougher road back to employment.
4. 'The Voice' returns for 7th season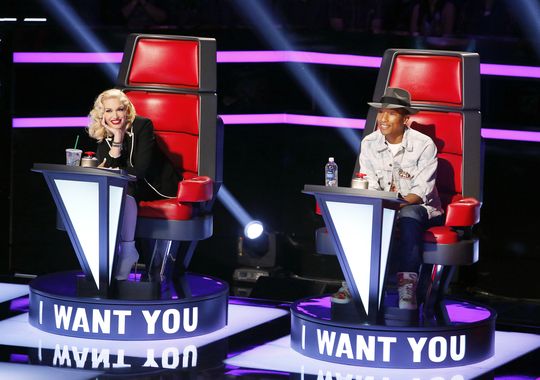 Get ready for The Voice 3.0. The NBC singing competition returns for a seventh season Monday (8 p.m. ET/PT) with its third configuration of star coaches. No Doubt's Gwen Stefani and producer/singer-songwriter Pharrell Williams join panel veterans Adam Levine and Blake Shelton.
5. Islamic State releases new threat against West
A spokesman for the Islamic State militant group has apparently released a new, chilling message threatening the U.S. and its allies. In a speech titled "Indeed Your Lord Is Ever Watchful" and released widely over social media Sunday, ISIL spokesman Abu Muhammad al Adnani urges members of the Muslim faith to take violent action against "disbelievers" by any means necessary.
And the essentials:
Weather: The autumnal equinox marks the astronomical start to the fall season, making today the first day of fall.
Stocks: Wall Street is looking at a lower start to trade Monday.
TV Tonight: Wondering what to watch tonight? TV critic Robert Bianco looks at Big Bang, Sleepy Hollow and Dome.
Source: http://www.usatoday.com/