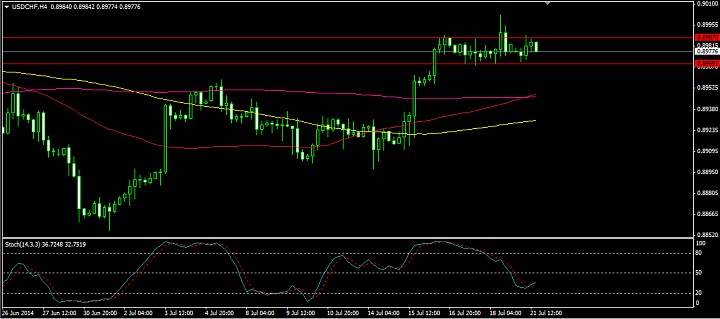 (USDCHF : 4 Hour Chart)
No major data coming out today but the pair USDCHF is giving some bullish signal and I am waiting for the upcoming gains in the pair. On the 4 hour chart, the pair is following a sideways pattern today between the resistance at .8987 and support at .8969. However the direction of moving averages is signaling that the pair might break above the resistance at .8987 and surge. The 50 day SMA has crossed above the 200 day SMA and 100 day SMA is also heading upward.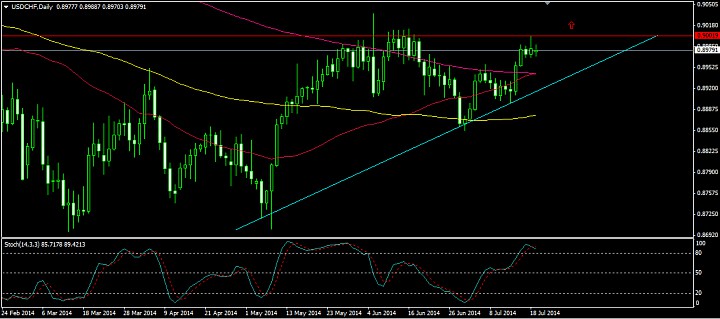 (USDCHF : Daily Chart)
On the daily chart also the 50 day SMA is just about to cross the 200 day SMA which will confirm the upsurge in the pair. There is also a rising support trend line which will prevent the pair to move down below it. The ascending triangle trend on the daily chart is also signaling that the pair will breakout from the resistance at .9001.