Industrial production in the Euro Area dipped 0.2% in the month of January 2014 compared to December 2013. The -0.2% reading missed forecast of 0.6% increase. The November to December change was revised up from -0.7% to -0.4%. 
I guess you can say this data is stale by now, and wasn't horrible. Besides, the market has more focus on inflation data in the Eurozone. 

EUR/USD
rallied last week to a fresh 2014 high of 1.3915. It has been consolidating so far this week as you can see in the 1H chart. The market pushed the pair above a projected falling wedge, testing the 1.39 handle again.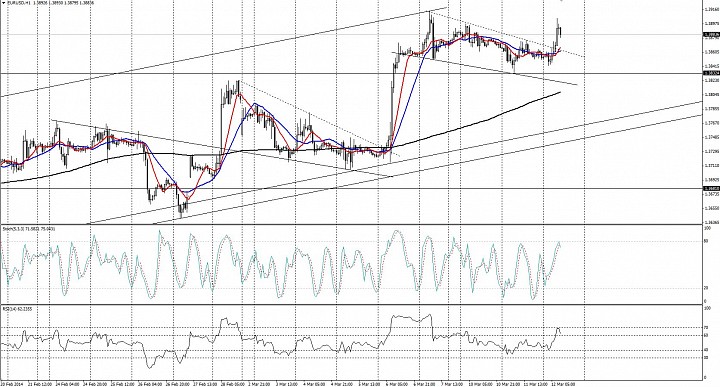 (EUR/USD 1H Chart)

I feel that the pair has the momentum for a buy, but price in the short-term is a bit high and I would like it to come down more before buying. Today's breakout suggests a possible short-term buy on a dip. I am watching the 1H S20-R40 combination.

I would prefer price to be at least close to 1.38 and the 200-hour SMA.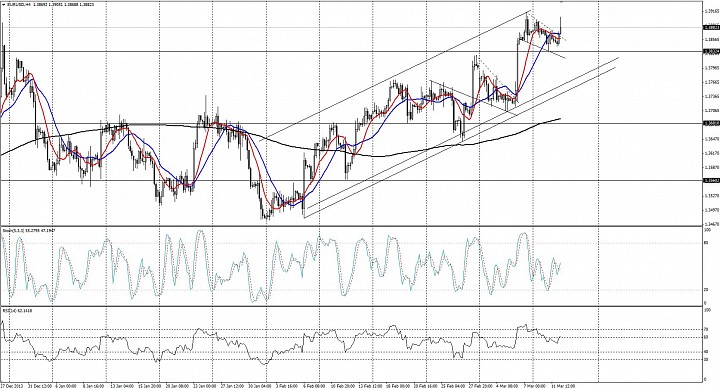 (EUR/USD 4H Chart)

A more conservative approach is to wait for that the dip toward the rising channel support seen in the 4H chart. 

I would also wait for the S20-R40 combination.