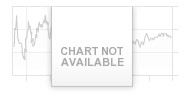 Former News International chief executive working on advertising technology acquisition for News Corp (Other OTC: NWSAL - news)
Rebekah Brooks, the former chief executive of News International and editor of the Sun, has re-emerged from the phone hacking scandal as a News Corp dealmaker.
Ms Brooks, who was last year acquitted on charges of phone hacking and making corrupt payments to public officials, is working on the potential acquisition by News Corp of a London-based advertising technology start-up, finance sources have revealed. * 'Wicked Witch' Rebekah Brooks was not so wicked after all It (Other OTC: ITGL - news) marks a return to action for the 47-year-old, who was...
More