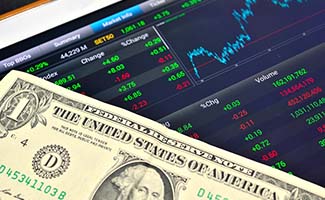 Best Mutual Funds 2015: November Performance Report
A ziz Hamzaogullari is cooking. He has led his $1.6 billion Loomis Sayles Growth Fund to an 11.43% gain this year through Nov. 30. That smokes 94% of the fund's large-cap growth rivals tracked by Morningstar Inc.
And he's consistent. Since taking the fund's helm on June 1, 2010, he's carved out a 17.35% average annual advance through Nov. 30.
That topped 95% of his peer mutual funds , which averaged 14.43%. The S&P 500 averaged 14.32%. In November the fund rose 1.04%, above the average U.S. diversified stock mutual fund tracked by Lipper Inc.
Hamzaogullari has compiled this record by following an old-school investment recipe. He thinks long-term. He seeks companies whose managers act like owners. And he waits for scary stock market news to create buying opportunities.
Hamzaogullari, who is 46 years old, talked with IBD from his office in Boston about the investment style he uses for this top-performing mutual fund .
IBD: What's your investment approach?
Hamzaogullari: We care about three drivers in each business that we consider as an investment. First, we start with the quality of the business. For us, it has to be one that would be difficult to replicate by someone else.
Second, we want these businesses to have sustainable and secular growth.
Third, we want to buy them only when they trade at a significant discount to our estimate of their intrinsic value.
IBD: Must every stock that you buy be trading at a significant discount, or just most of your buys?
Hamzaogullari: We always want that discount. We want to create a margin of safety.
IBD: How big does the discount have to be? Does it vary from one sector to another?
Hamzaogullari: A business must have at least 40% upside. Does that vary from sector to sector? Yes. But it's a minimum of 40%. We also look at the downside. The reward-to-risk ratio needs to be at least two-to-one, ideally three-to-one.
IBD: Did you do a lot of buying from the bargain bin this summer during the downturn?
Hamzaogullari: Yes, we added in the last quarter to five positions in total. We added toAlibaba (
),Qualcomm ( ),Procter & Gamble ( ),Coca Cola ( ) and toSchlumberger ( ).
We soldAltera (ALTR), which was in the process of being taken out byIntel (INTC).
IBD: The market is characterized by slow growth and the prospect of higher interest rates. Do those conditions help or hinder your investment approach? Or are they irrelevant due to your long time horizon?
Hamzaogullari: Our time horizon is much longer than the next 12 months. We measure success in terms of sustainable free cash flow growth over at least five years.
We believe many investors are too focused on the short term, and they end up overreacting to macroeconomic information that we believe does not impact the long-term fundamental intrinsic value of a business.
IBD: So the impact is that missteps by other investors create opportunity for you?
Hamzaogullari: Yes, we believe short-term focus creates pricing anomalies that create opportunities for long-term managers like us. It requires patience.
We like to take advantage of other investors reacting to macro or short-term changes.
Because we define growth as free cash flow growth, we look for companies growing at at least twice the rate of the overall economy. We tend to invest in companies with above-average cash flow regardless of the environment we're in.
IBD:...
More