Apple Inc. AAPL, +0.24% : Buzz is building ahead of a Sept. 9 event for the maker of iPhones and iPads at which the highly anticipated iPhone 6 and possibly iWatch may be unveiled. Apply is reportedly working with a Dutch chipmaker tochange how you pay for everything from pizza to shoes. Also read: Apple in deal with Visa, others on new iPhone wallet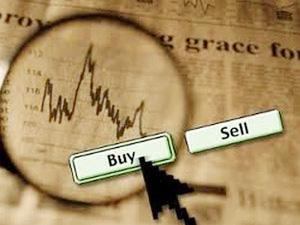 Under Armour Inc. UA, -1.89% : Nike Inc. NKE, -0.34% is matching Under Armour's giant endorsement offer to Oklahoma City Thunder forward Kevin Durant that would keep the NBA star part of Team Swoosh for years to come.
Tesla Motors Inc. TSLA, +2.21% : The electric-car manufacturer hit an intraday record of $271.40 last week. The company reached an agreement with China Unicom to have charging stations in China. Also read: 'Just math': Tesla stock will rise to more than $300
iDreamSky Technology Ltd. DSKY, -6.79% : Analysys will begin publishing research on the stock following the IPO's "quiet period." Shares were priced at $15 last month and hit an intraday high of $22.50 last week. They closed Friday at $20.59.