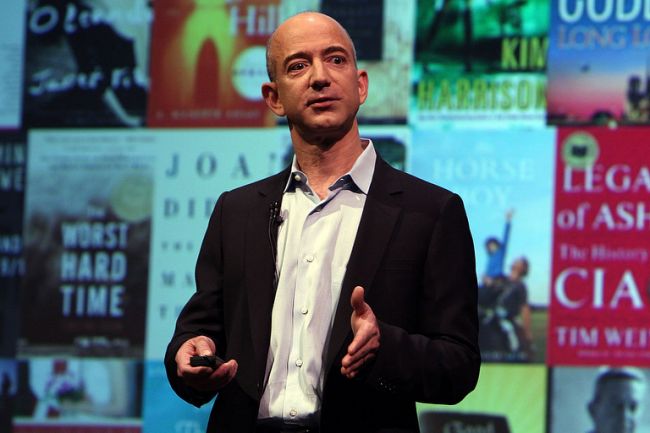 (Amazon CEO Jeff BezosSpencer Platt/Getty Images)
Amazon wants to open 20 brick-and-mortar grocery stores over the next two years and the online retailer believes the US market has room for up to 2,000 of its Amazon Fresh-branded grocery stores over the next decade, Business Insider has learned.
Amazon is planning to operate a 20-location pilot program for its grocery stores by the end of 2018, in places like Seattle, Las Vegas, New York, Miami, and the Bay Area, according to documents viewed by Business Insider.
The company wants to experiment with different versions of stores during the pilot program. Ten of the grocery stores will be "click-and-collect" drive-up spots for Amazon customers to pick up their online orders. The other 10 will be traditional stores where cart-pushing shoppers can stroll the aisles, touching, smelling and inspecting produce and other goods for themselves.
The documents draw the curtain back on Amazon's vision for the grocery stores, although the company could change course depending on business and market conditions.
Physical stores are becoming increasingly central to Amazon's business ambitions as the company expands beyond its online retailing stronghold and looks for new ways to reach customers. Besides groceries, Amazon has already opened a few physical bookstores and is building out a network of pop-up stores in malls to showcase its line of hardware products.
The physical store strategy is expensive and will pit Amazon against far more experienced players, such as Walmart, which has more than 5,000 stores in the US.
As Amazon has moved into the massive $800 billion grocery market, it has until now taken a measured approach. Its grocery delivery service, Amazon Fresh, has been unusually slow...
More