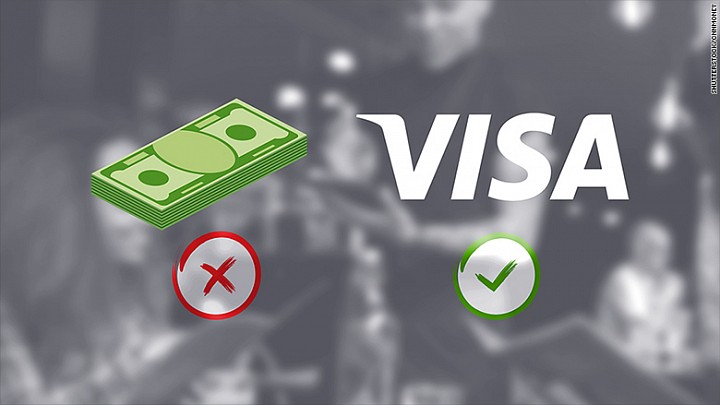 They're calling it the "The Visa Cashless Challenge."
The plan is to convince small business restaurants, cafés and food trucks to stop accepting cash, forcing customers to pay with credit cards or digital payments.
"Visa will be awarding up to $500,000 to 50 eligible US-based small business food service owners who commit to joining the 100% cashless quest," the credit card company wrote in a press release.
If a restaurant ops in, it'll get a $10,000 gift from Visa (V) to help pay for technology upgrades, the company said. Those tech upgrades could mean installing platforms that that accept payments from phones...
More