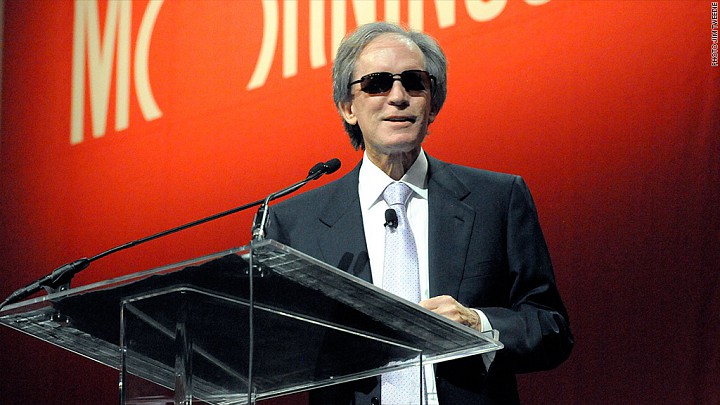 Once the world's largest and most influential bond fund, Pimco continues to fall from that stature.
Its star has dramatically dimmed after its founder, the "bond king" Bill Gross, left Pimco almost a year ago.
Investors started taking out billions of dollars from Pimco after Gross left and continue to do so. Just in August, they pulled $1.8 billion out of Pimco's Total Return fund, Gross' former signature fund. Today it has less than $100 billion in total assets, the lowest level since 2007, according to the company.
At its height in 2013, the fund managed $293 billion. In May,Vanguard surpassed Pimco as the world's largest bond fund manager.
http://money.cnn.com/2015/09/03/investing/pimco-assets-fall-...