The speaker has an upward firing direction. It has a round "cannon" can design with button lay around the bottom. Love the physical on off button. Easy to access, no need to fumble with holding down some buttons to turn device on and off. The round ring of LED light near the bottom is a nice way to indicate various status and mode. When device is off and charging it turn red.
The sound quality is great with ample bass and treble, even sounds good at higher volumes. For the small of the speaker it produces some room filling sound.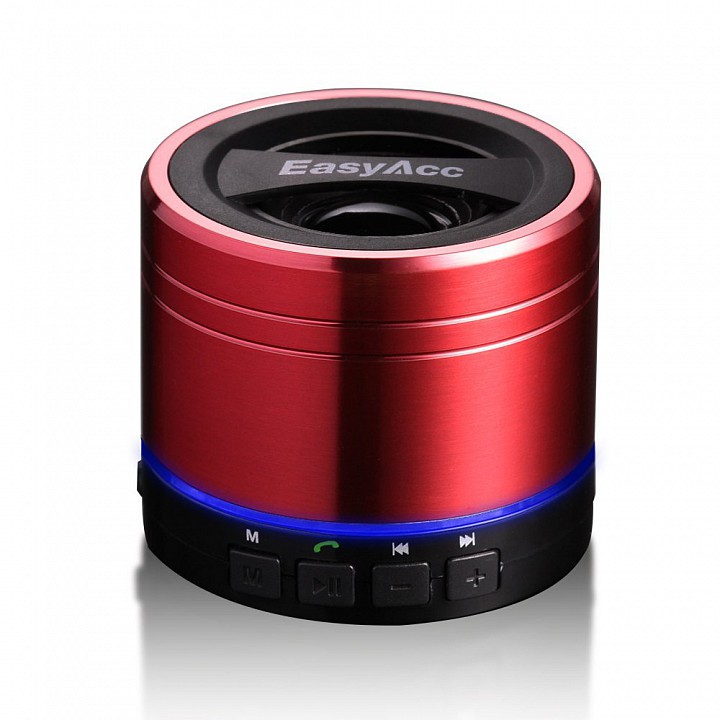 There are other great features such as the phone function, Micro SD Card Slot, FM radio, and AUX port. When making phone calls the microphone makes good clean clips calls. The SD card slot is perfect when wanting to play music from a storage card. The FM radio function works and sounds like a normal radio. For the best radio reception, insert the charging cord into the charging port for an antenna. Also, there is an AUX input for a wired connection, which increases battery life.