Today GBP/USD is about to test once again local maximums around 1.6135 after Bank of England Governor Mark Carney told in interview to newspaper Yorkshire Post that he saw no need for more quantitative easing as the economy was improving.

It's all good and well, but is that double top is forming???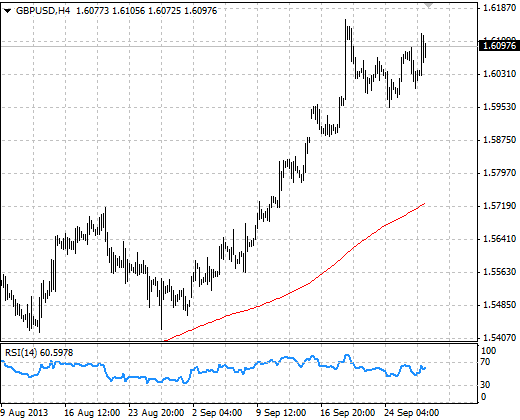 I would be very careful as the optimism on economy recovering has been considered by the market to the bigger extent and it might happen that traders are giving some advances to GBP, thus it's becoming vulnerable to unpleasant news.
Besides the UK debt market doesn't seem to believe Carney as the 10Y GB yields are falling the 5th day, which is bad for currency.
So, I am waiting for reversal patterns on the top to short-sell.