Brent headed for a second weekly drop amid signs that crude supply will continue to rise even as global demand weakens. West Texas Intermediate crude climbed in New York.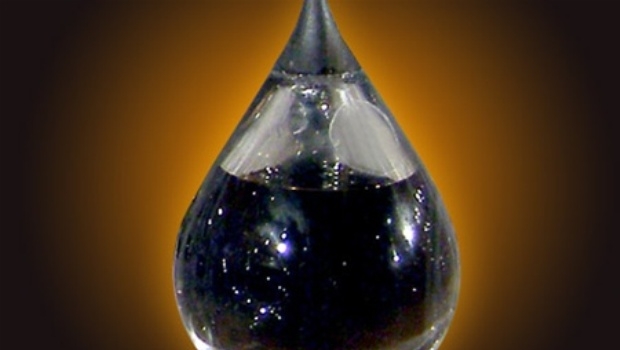 Futures are down 2.5 percent in London this week. Brent closed below $100 a barrel for a third time yesterday as the International Energy Agency cut its global oil demand forecasts and OPEC trimmed its output target. The U.S. will join the European Union in stiffening sanctions on Russia overUkraine, prompting the government in Moscow to threaten retaliation.
"There are clear questions around demand growth for oil over the next one to two years, particularly given the weakness in Europe," said Michael McCarthy, a chief strategist at CMC Markets in Sydney. "That's why oil is settling in these lower ranges."
Brent for October settlement was up 20 cents at $98.28 a barrel at 3 p.m. Singapore time on the London-based ICE Futures Europe exchange. Prices had slid 2.3 percent last week. The European benchmark crude was at a premium of $4.90 to WTI, compared with $5.25 yesterday.
WTI for October delivery was at $93.34 a barrel, up 51 cents, in electronic trading on the New York Mercantile Exchange. The contract gained $1.16 to $92.83 yesterday. The volume of all futures traded was about 3 percent below the 100-day average. Prices are little changed this week and decreased 5.2 percent this year.
Global Demand
The IEA cut its forecasts for 2015 and said Saudi Arabia exported the least in almost three years as purchases slowed from China and Europe, according to a report yesterday. Demand will increase by 1.2 million barrels a day, or 1.3 percent, to 93.8 million barrels a day next year, it said. The expansion is 165,000 barrels a day less than it predicted a month ago.
Oil prices are poised to decrease next year as U.S. crude production reaches a 45-year high, the Energy Information Administration said Sept. 9. WTI will average $94.67 a barrel in 2015 versus the August projection of $96.08, the government forecaster said in its monthly Short-Term Energy Outlook. It trimmed its Brent crude estimate for next year to $103 from $105.
The Organization of Petroleum Exporting Countries expects it will need to pump an average of 29.2 million barrels a day of crude next year, 200,000 a day less than it forecast a month ago, the Vienna-based group said in its monthly market report Sept. 10. It boosted estimates for supplies from countries outside OPEC by the same amount.
The U.S. will "deepen and broaden" measures against Russia's financial, energy and defense industries, President Barack Obama said in a statement yesterday, hours after an announcement by the EU. The latest round of economic sanctions by the 28-member bloc will take effect today.