Last week, I took a look at the EUR/NZD in "
EUR/NZD - Normal Retrace, or Start of Something Bigger?
" where I made the case that the pair may be seeing some topping action that could lead to a corrective downward move.
Since then, the pair finished setting up in a nice 7-session head-and-shoulders pattern with a bit of a slanted neckline, but the main support level coming in around 1.6985.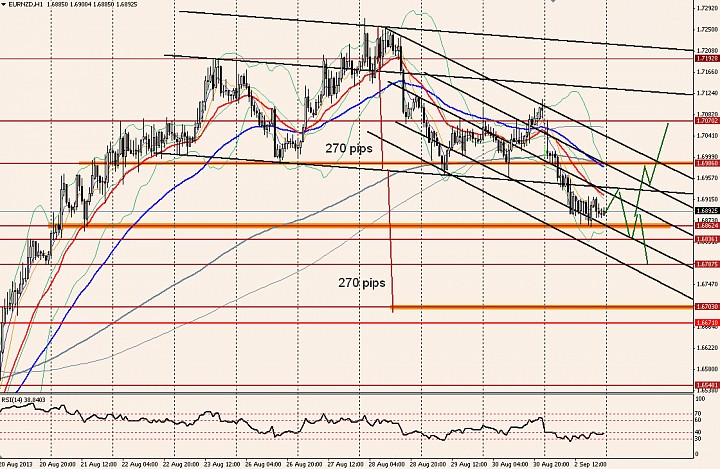 As we can see that neckline was broken during the overnight session and the pair found support near 1.6865 and has been consolidating in a 50 pips range.
With the H&S neckline broken we can do a measured move projection whereby we take the top of the H&S (1.7255), measure to the neckline (1.6985), and then project that distance (~ 270 pips) down from the neckline.

The target then comes in around 1.67.

The risk to reward was obviously a lot better when the pair initially broke the neckline, but even here it is still possible to create a trade plan that can capture the rest of the down-move if it continues.
We may also anticipate a move back higher, perhaps to 1.6935 or even up near 1.6985, from where the risk to reward for shorting the pair improves. However, if price move back above the 1.6985 level and the 1.70 handle, then the bearish scenario is pretty much invalidated.
- Nick