It won't be a cheerful Thanksgiving for pharmaceutical shareholders.
Eli Lilly said Wednesday that its closely watched late-stage trial for solanezumab, an experimental Alzheimer's disease treatment, failed. Lilly said the company won't pursue regulatory approval for the drug and will take a $150 million charge against fourth-quarter earnings. Its shares fell 11% on Wednesday. Rivals with similar drugs in their research pipelines also sold off sharply.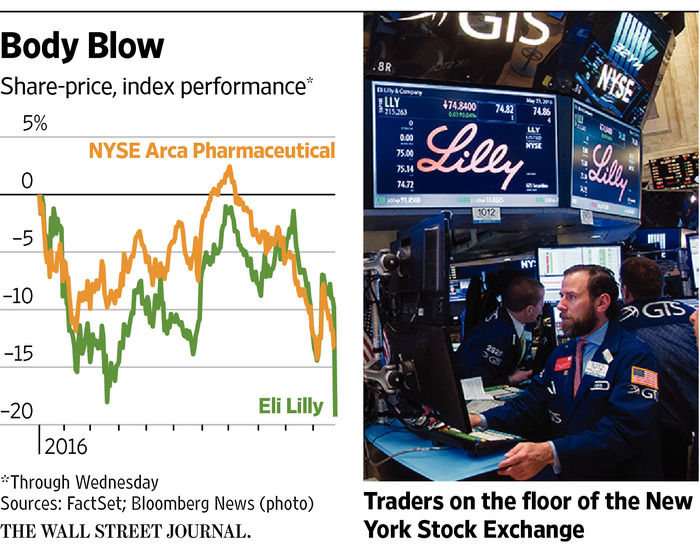 That wasn't even the full extent of bad news for the sector. Upstart biotech Juno Therapeutics said the Food and Drug Administration placed its lead-cancer treatment program on hold after two patients treated with its experimental drug recently died, the second regulatory halt since the summer for Juno. The stock plunged 25%.
Lilly and Juno are hardly the only companies that...
More