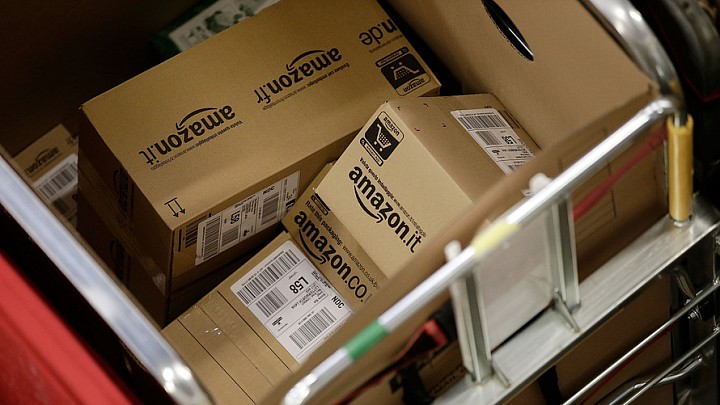 Amazon.com Inc. is expected to report stronger first-quarter earnings and sales after the market closes on Thursday, but all eyes will be on the recent deceleration of Amazon Web Services after a disappointing revenue performance last quarter.
AWS, Amazon's AMZN, +1.26% fastest-growing and most profitable business segment, fell short of expectations in the fourth quarter. AWS is the market leader in the public cloud by a long shot. But Amazon has recently had to implement price cuts to stay competitive against similar services offered by Microsoft Corp. MSFT, -0.04% Alphabet Inc. GOOGL, -0.03% GOOG, -0.03% and IBM Corp. IBM, +0.08%
Revenue for the division climbed 47% to $3.5 billion last quarter, marking a deceleration from 55% in the third quarter and 58% in the quarter before that. Analysts surveyed by FactSet had been anticipating revenue of $3.6 billion.
This quarter, they're calling for $3.65 billion, which would be a deceleration of 42%. On Monday, analysts at MKM Partners said the consensus on AWS revenue may even be a "touch high."
Another concern has been pressure Amazon's newer bets are having on profit margins. Many analysts expect near-term profitability to be weighed down as Amazon spends money on enhancing its logistics, expanding internationally, opening grocery stores and acquiring video content.
While Goldman Sachs analyst Heath Terry said investors are focused on the near-term impact to operating profit from Amazon's strategic investments, he believes "the more critical question" is the impact, if any, these will have on Amazon's growth outlook for its retail business and AWS.
"We expect faster revenue growth than what the Street currently expects to significantly outweigh near-term margin pressures," he said.
Here's what to expect:
Earnings: Sell-side analysts surveyed by FactSet expect Amazon to report GAAP earnings per share of...
More