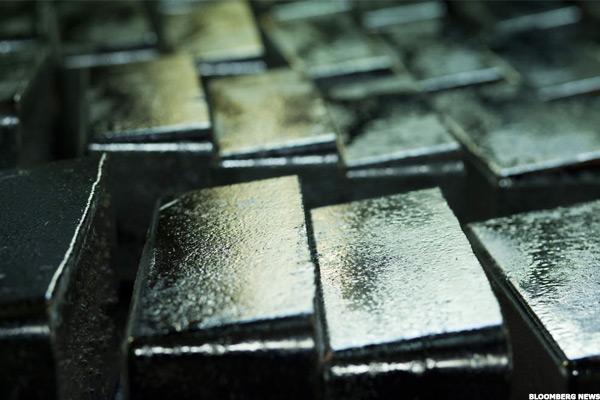 NEW YORK (TheStreet) -- Shares of First Majestic Silver (AG) are spiking 6.77% to $11.99 late Tuesday morning as silver prices gain.
For July delivery, silver is rallying 1.17% to $17.36 per ounce on the COMEX this morning.
The metal is rising today as the dollar is down. Commodities priced in dollars, such as silver and gold, are more expensive to foreign investors when the greenback is strong.
Earlier today, silver struggled to gain as the dollar steadied and the oil rally waned, MarketWatch...
More