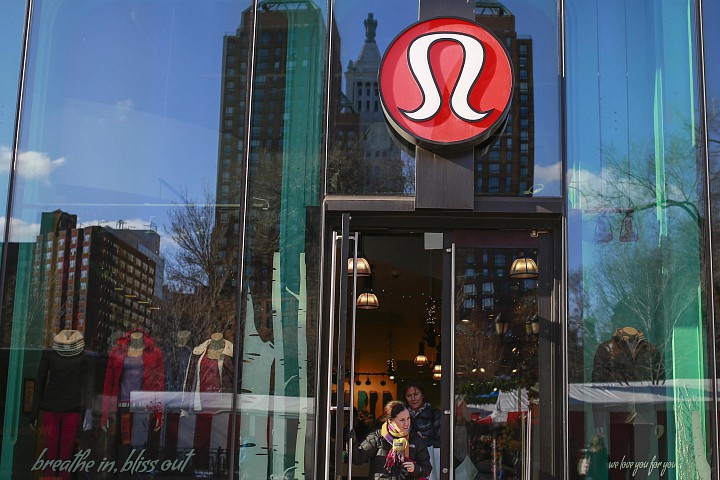 Lululemon (LULU) was down more than 16% in early market trading today as the yoga wear maker lowered its full year guidance.  The Canadian retailer trimmed revenue forecasts with adjusted earnings between $1.71 per share and $1.76 per share.  LULU had earlier forecast earnings of $1.80 to $1.90 per share on revenue.
LULU's profit also dropped 60% from the previous year.  They reported net profits of $19 million, down from $47.3 million a year ago.  Excluding a one-time adjustment for planned repatriation of foreign earnings, the company said its profit in the quarter was $0.34 a share.
LULU also announced a $450 million share buyback program which will be funded by the repatriation of foreign earnings.  The one-time tax charge of planned repatriation in the first quarter was about $30.9 million.  
Lastly the firm announced that their CFO John Currie will retire by the end of the fiscal year, ending in February 2015.  This comes after CEO Christine Day was replaced earlier this year.  It appears to be Founder Chip Wilson making more changes. He was quoted by a Canadian media outlet, The Globe and Mail, saying "Directors were focusing on short term results 'at the expense of product, culture and brand and longer term corporate goals."  Chip Wilson still owns 27% of LULU.