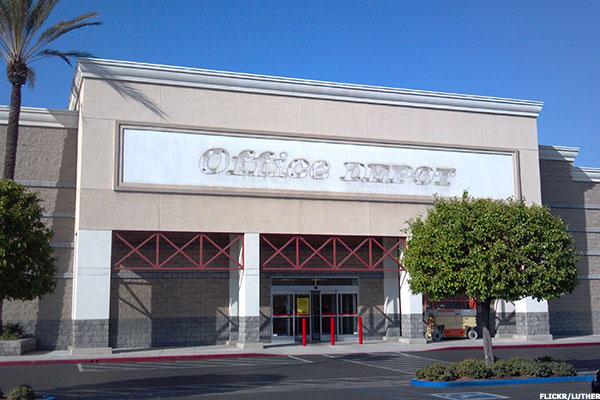 Beleaguered Office Depot (ODP) looks like it is close to falling apart thanks to online juggernaut Amazon (AMZN) , one-time suitor Staples (SPLS) and prevalent economic conditions.
At least that is one takeaway from the large amount of corporate jargon and new calls to action that Office Depot heaved on the plates of investors on Wednesday.
The office supplies retailer -- which endured more than a year of trying to get regulators to approve a...
More