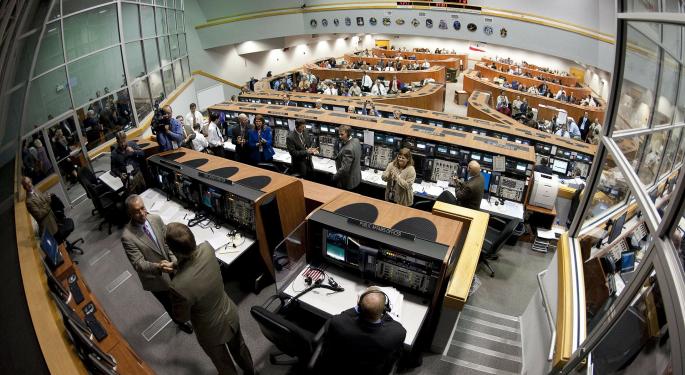 Parker-Hannifin Corp PH 0.26% beat earnings per share and sales estimates at the beginning of August, sending shares upward for over a week.
Argus' Take
Argus' John Eade applauded Parker-Hannifin's Q4 results and share performance, but remains cautious on management's forecasts for 2017, as demand trends lacked stability. Due to Q4 strength, the analyst boosted FY17 EPS forecasts from $6.70 to $6.79 while implementing a FY17 EPS forecast of 7.44.
Eade believes Parker-Hannifin is on track to achieve its long-term goals and eventually being able to generate high single-digit EPS growth.
Costly Shares
Viewing share prices as too high for the stock, Eade reinstated his Neural position on the company. "We will look to get this well-managed company back on the BUY list once the stock's valuation becomes compelling," stated Eade.
According to TipRanks, John Eade has a 79 percent success rate and a +10.6 percent average return per recommendation. Eade is ranked 94 out of 4,124 analysts.
At time of writing, Parker-Hannifin traded at $123.77, down 0.47 percent on Thursday morning.
Date
Firm
Action
From
To
Aug 2016
Goldman Sachs
Maintains
Sell
Aug 2016
Jefferies
Maintains
Hold
Aug 2016
Citigroup
Maintains
Neutral
© 2016 Benzinga.com. Benzinga does not provide investment advice. All rights reserved.