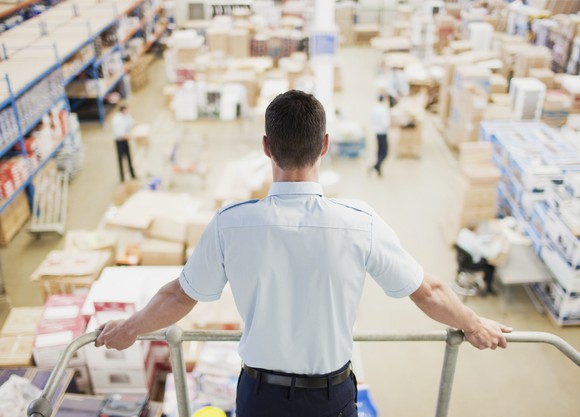 Many companies need help in handling the logistics of supply chain management, and Manhattan Associates (NASDAQ:MANH) offers tools that can help retailers and other businesses better manage the way the goods they need get from point A to point B. As the economy grows, more companies become willing to spend money on improving efficiency and productivity, and that trend has helped Manhattan Associates over the years. Coming into its second-quarter financial report on Tuesday, Manhattan investors were looking for continued growth from the supply chain management software company, and the company delivered on those expectations and then some. Let's take a closer look at just how well Manhattan Associates did and whether it can keep up its momentum for the rest of the year and beyond.
Records keep on falling at Manhattan Associates
Manhattan Associates' second-quarter results once again included some unprecedented performance from the company. Revenue climbed 11% to $154.9 million, once again setting a new top-line record for the company. Net income weighed in at $33.3 million, up 28% from year-ago levels. After allowing for certain extraordinary items, adjusted earnings of $0.49 per share were a nickel higher than the consensus forecast among those following the stock and also represented a new record.
Taking a closer look at how Manhattan Associates, many of the past trends the company has followed continued to remain in place, but with some subtle differences. The services segment kept its leadership role by providing growth of almost 12% in...
More