Following Caixin China Manufacturing's 'surprise' jump higher (in the face of the official PMI flat), Caixin Services PMI just beat expectations and bounced considerably to 'healthy expanding' 52.0, bringing the Composite PMI to 49.9 - thus proving that billions of dollars of liquidity injections, market interventions, debt transfers to SOEs, arrests, shootings, and general thuggery has fixed China. For now stocks are rallying on this news but offshore Yuan is continuing to leak back to Friday's lows.
Is China Fixed?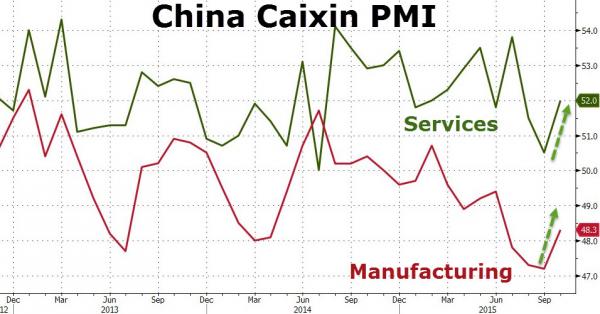 Chinese stocks are recovering on the 'good' news...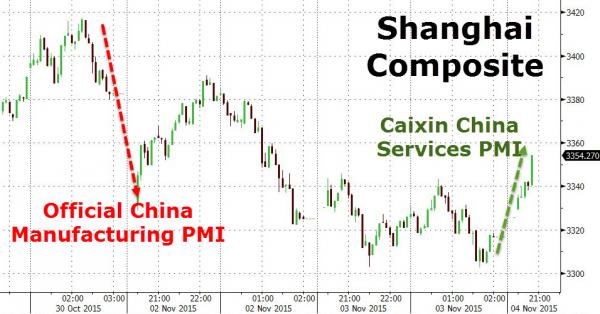 But it seems the Yuan continues to weaken...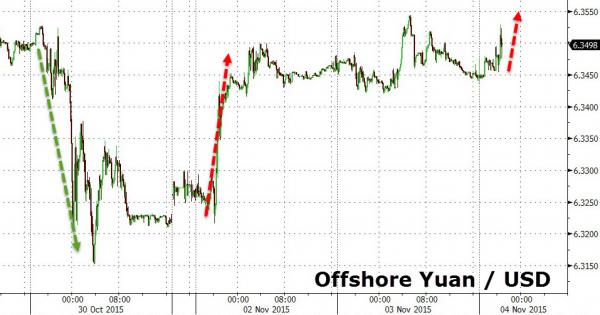 Charts: Bloomberg