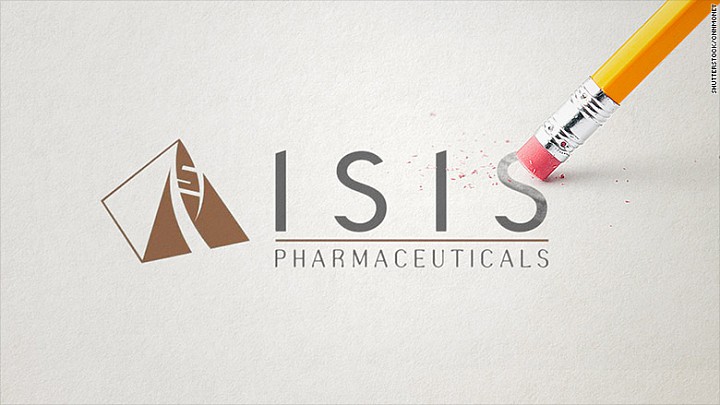 Isis Pharmaceuticals is tired of sharing a name with the terrorist group that carried out horrific acts of violence in Paris last week.
The California biotech company is named after an Egyptian goddess associated with good health. But most people these days clearly do not think about an Egyptian goddess when they hear the word "Isis."
That's why Isis Pharmaceuticals (ISIS) told CNNMoney on Monday it's now considering changing its name. No final decision has been made and it's not yet clear what new names are being discussed.
"Even though people know we're not associated with the terrorist group, the name itself has so many negative connotations," said D...
More