US retail sales were soft in the September period if you are looking at the headline rate, which declined 0.1%, though core sales - which exclude autos - showed a 0.4% rise.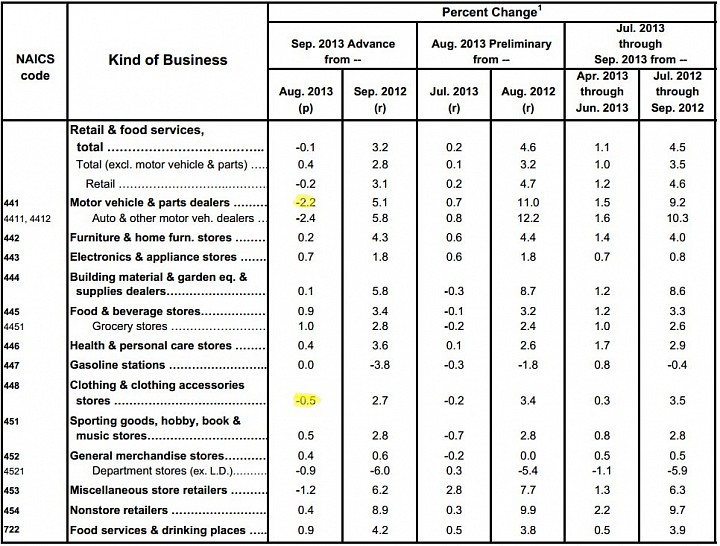 As we can see auto's were down 2.2% on the month, the main drag, but there were some other noticeable soft spots including clothing, department stores and miscellaneous  store retailers. On the bright side, electronics, food and beverage stores, sporting goods, and restaurants seemed to have done well. Retail sales are likely not going to be much better come October considering the government shutdown, loss of wages of furloughed employees, and the general drop in consumer confidence.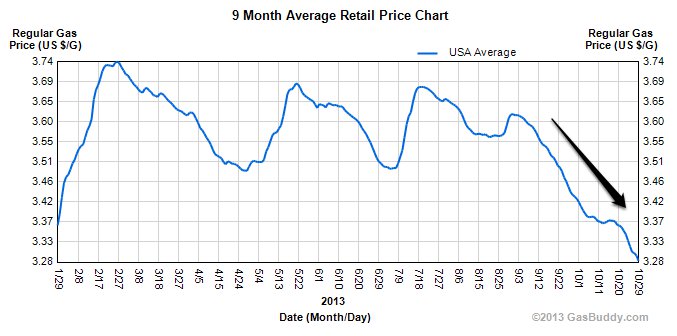 One factor that should help consumers going forward is lower gasoline prices, where the national average price of a gallon of gas hit its lowest level of the year at $3.278. That should put more money in the pockets of consumers, though we may have to wait till November and December to see the positive results there.