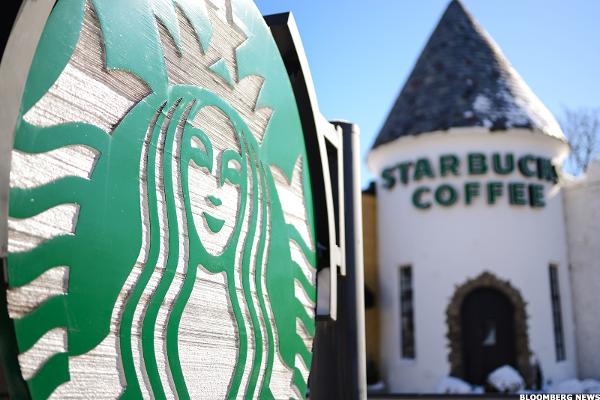 Updates with comments by Action Alerts PLUS co-Portfolio Manager Jack Mohr.
If Britain votes to leave the eurozone it could enact a major toll on coffee giant Starbucks (SBUX) .
The United Kingdom is Starbucks' largest European market at about 870 stores, followed by Germany (158) and Russia (105). In total, Starbucks operates 2,448 company-operated and licensed locations in its European, Middle East and Africa segment (EMEA) compared to more than 12,000 in the U.S. and 1,963 in China.
Europe has become more lucrative for Starbucks following a decision several years back to close under-performing locations (mostly in the U.K.) and focus on a licensing model, instead of directly operating stores in traditionally high-cost European regions. For the fiscal year ended Sept. 27, Starbucks sales in its EMEA segment fell 6% year over year to $1.2 billion, but profits surged 41.1% to $168.2 million. The business represented roughly 6.3% of Starbucks' sales in the last fiscal year, and 4.7% of its operating profit.
More recently, sales and operating profit for Starbucks' EMEA segment fell 4% and 5%, respectively, for the second quarter ended March 27 due to sluggish travel trends in Europe in the wake of several high-profile terror incidents.
A...
More