As Signet acquired smaller retail jewelry Zale Corp to expand the jewelry business, it didn't thread luxury brand like Tiffany at all.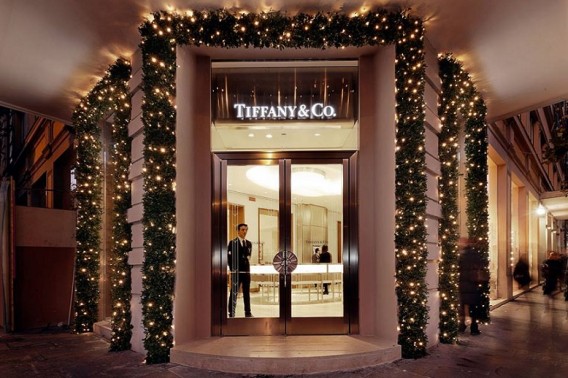 Since the customer base are different. Tiffany only traps middle and upper income who want to pay premium to get the premium jewelry. On the other hand, Signet will capture the customers who have lower income.
Investors believe that Tiffany is one of the strongest luxury brands in retail. Tiffany has outperformed on the holiday sale while Signet reported disappointing holiday sale.
Tiffany will be one of the top pick for 2014 that investor would like to invest since it shows significant gross margin compare with Signet that have poor gross margin for the past 12 months. Moreover, Tiffany will have good long term growth since it's expanding the business globally and expand more product line such as watches, elevating entry-level product.
So Tiffany is a buy rate for a long term.