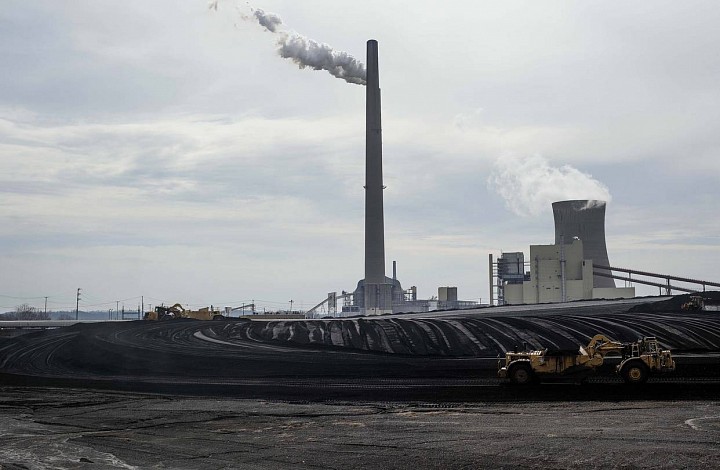 Many big corporations continue to support efforts to reduce carbon emissions, vowing to stay the course despite the election of Donald Trump, who has promised to dismantle the Obama administration's climate agenda and this week chose a global-warming skeptic to lead the U.S. Environmental Protection Agency.
From Houston to Silicon Valley, executives in the oil, power, retail, transportation and technology industries said their companies were locked into a lower-emissions trajectory driven in part by market forces, such as cheaper prices for natural gas and wind power.
Expectations from investors, activists and customers are also factors, along with pressure from regulators in states and other countries, they added.
On the campaign trail, Mr. Trump called climate change a "hoax" and promised to abandon an international pact reached last year in Paris to reduce carbon emissions. He also pledged to repeal the Clean Power Plan, an Obama administration rule which aims to cut carbon emissions from power plants 32% by 2030.
On Wednesday, the president-elect selected Oklahoma Attorney General Scott Pruitt, an ardent critic of Obama administration regulations, as his EPA head.
Mr. Trump had promised in an interview since his election to "keep an open mind" on the climate issue and met Monday in New York with former Vice President Al Gore, a leading climate activist.
While many companies shared their positions with The Wall Street Journal on climate regulations before Mr. Pruitt's selection, several reached again afterward, including Wal-Mart Stores Inc. and Google parent Alphabet Inc., said their stance remained unchanged.
"Part of our plan to invest in renewables is to diversify our generation portfolio," said Melissa McHenry, a spokeswoman for utility American Electric Power Co. "All of those investments don't change with a change in administration, it's a long-term strategy."