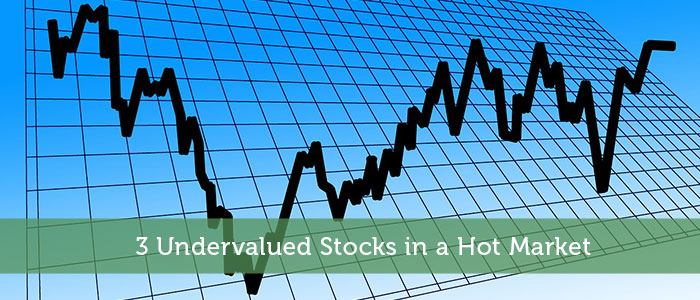 The stock market has been gaining every year since 2008 and setting all-time highs along the way. As a result, many investors think it is at its peak and along with it, so are individual stocks. But the reality is that not all stocks have been consistently rising. There are undervalued stocks out there.
In fact, there are a lot of undervalued stocks. Most of the recent gains in the stock market has centered around a handful of stocks, while others have just languished. As a result, there are some good buying opportunities out there for investors.
In this post, I am going to highlight 3 undervalued stocks that still have room to grow, even though the market as a whole is near an all-time high.
What are these 3 undervalued stocks?
#1. Shire (Nasdaq: SHPG)
Shire is a pharmaceutical company based in Ireland. The stock has swung wildly over the past few years thanks to many events.
In 2014, the stock jumped on news that AbbVie was going to buy it out. When that didn't materialize, the stock dropped.
In 2015, Shire placed a hostile takeover bid of Baxalta. Shares again jumped. But the stock dropped on the realization of the large amount of debt the company would be taking on.
Shares of Shire are still down, but the company has a solid pipeline of drugs coming to market. Trials for lanadelumab are positive and analysts see the drug adding $2 billion in annual revenue.
They also have 2 other drugs, Xiidra and...
More