While less than API's huge 9.3mm barrel build reported last night, DOE reported a 7.56mm barrel inventory build - the largest in over 6 months. This is the highest crude stock level seasonally on record. Crude prices dipped on the news but rallied back to pre-data levels - though are notably holding on to the losses from the API print.
Biggest crude build in 6 months...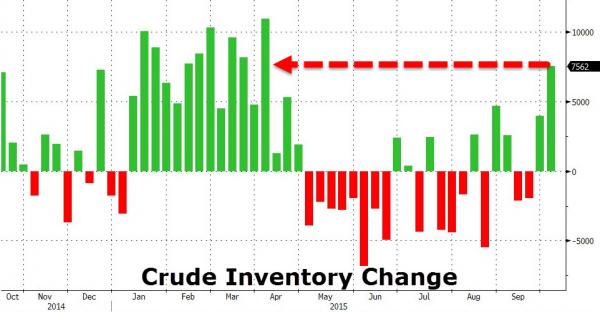 remaining at the seasonally highest level of stocks on record...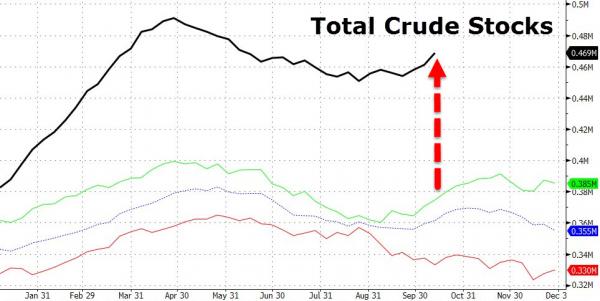 And cruide is holding losses...