How many people pay attention to copper? If you follow gold and oil in order to gauge risk dynamics, copper is almost as useful since demand for it measures the need for raw materials for industrial production. In other words its a great indicator for gauging macro developments (whereas oil and gold can be swayed by other factors - geopolitical or inflation concerns).
In any case, the view from copper this week has been an unwelcome one, as we had a strong decline in today's session. My guess in terms of the catalyst is the very poor industrial production figure out of the Euro-zone which may signal that while the Euro-zone has escaped recession, its growth going forward will be quite slow.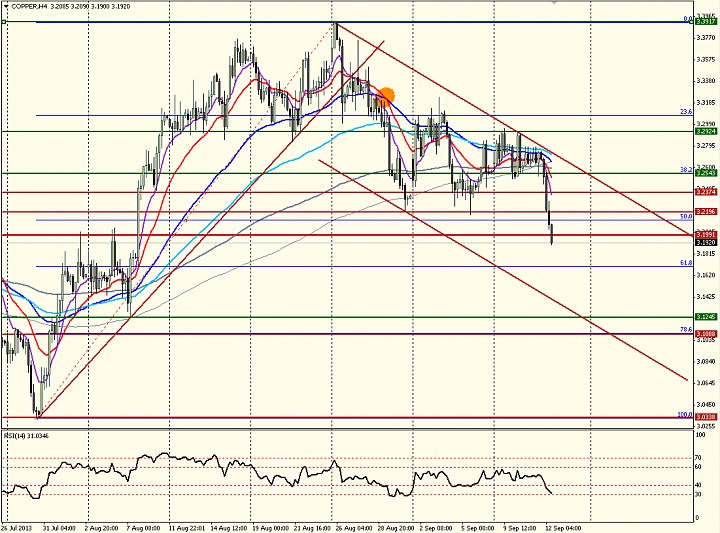 In this 4-hour chart, we see that we had a congestion pattern prior to today's break-down.
Going back further than just this week we see a set of lower highs, and after a pause at support near 3.22, now a lower low as well.

Going back further we see the start of this newest downtrend with a break an upward sloping support trendline as well as a bearish crossover in the 21/55 EMAs.
Where does the current drop stop? Perhaps the 61/8% retracement at 3.17, horizontal support at 3.11, or the lows set in July at 3.0340.
What we should be monitoring is if we have a basing and bottoming, and a return to an upward direction in copper, as that would signal that the risk-off wave has concluded, or if copper continues its decent then, equity markets should be pressured. 
- Nick