Well, its been a while, but it looks like market participants are spooked enough by the slide in equities and commodities to plow back into the USD. It's mainly been a move against the EUR and GBP, as we looked at here, but the commodity currencies are starting to feel the strain as well. 
Let's look at the Dollar Index in the 4-hour time-frame: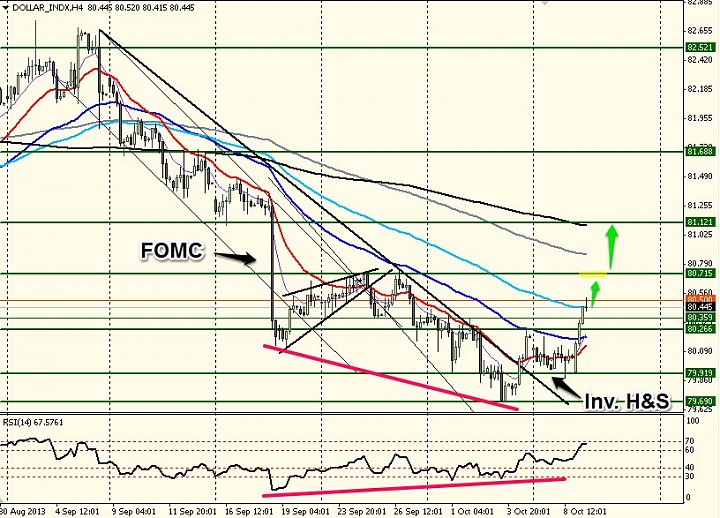 As we can see its been a one-directional move since early September, with a forceful decline in the wake of the FOMC decision to not taper.

However, after dipping below the 80, level, the Dollar has found some support, established a medium-term divergence between price and its RSI, and has managed to push to a 2-week high.

We can also make out an inverse head and shoulders pattern.

The next key level to the topside would be 80.70 which were the reactionary highs after the post-FOMC sell-off.

Because of the month long sell-off in the USD, it may be time to formulate trades that take advantage of this dynamic over the next few days and into early next week.
Here's a look at the Dollar Index in the shorter time-frame (click to see most recent price action):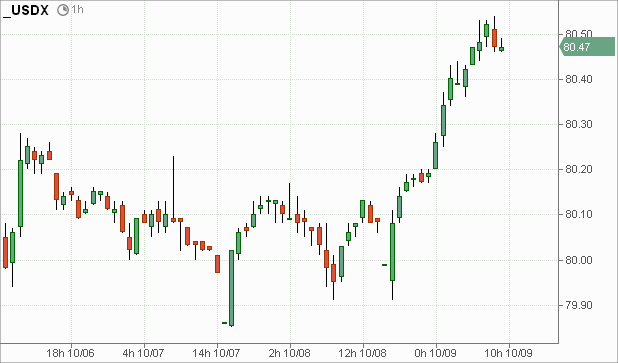 - Nick