Many retirees think that they should sell off their stock portfolios after they retire. It's true that the shorter time horizon that most retirees adopt in their investing calls for more conservative asset allocations, but especially in today's low-rate environment, retirees can't count on fixed-income assets like bonds to produce enough income to get by. That's why dividend stocks have gotten so popular, and it's why turning to stocks like PepsiCo (NYSE: PEP), Altria Group (NYSE: MO), and Boeing (NYSE: BA) can be a great way for retirees to stay invested in dependable stocks with reliable income payouts. Below, we'll take a closer look at these three stocks to show how they could keep you invested after retirement.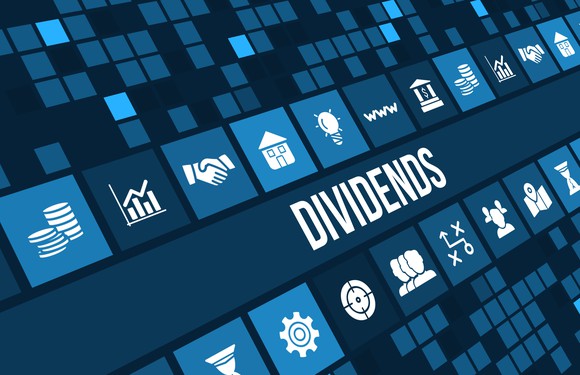 Image source: Getty Images.
PepsiCo serves up strong growth
From an income investor's perspective, PepsiCo has been a great stock over the long run. The maker of soft drinks and the company behind the Frito-Lay snack brand currently has a 3% dividend yield, and it has given investors dividend increases in each of the past 44 years. Moreover, that dividend growth has been substantial, with its most recent boost coming in June and adding 7% to its previous payout. Dividends have played a vital role in serving up average annual returns of nearly 14% over the past 30 years.
Looking forward, some have been concerned about PepsiCo's exposure to the carbonated sugary soft drink market, which has come under fire for potentially causing health problems. Yet even though its namesake beverage has faced challenges, PepsiCo more broadly has embraced the move toward healthier food offerings. By branching out and offering other beverages as well as innovative snack offerings to appeal to food-conscious consumers, PepsiCo has stayed ahead of the curve and has good prospects to add to its past successes with future growth.
Altria keeps smoking
Consumer stocks are often appealing to income investors, and Altria arguably has the best past performance of any dividend stock in the market. The company has given investors average annual returns of nearly 20% over the past 45 years, and the stock currently pays a yield of almost 4%. Altria isn't recognized among the prestigious list of Dividend Aristocrat stocks because of various spinoffs during its corporate history, but when you adjust for those corporate events, the tobacco giant has rewarded investors with higher dividends for 47 straight years.
Many investors fear that long-term secular trends against smoking will eventually be the death knell for Altria's primary business. Yet Altria has fought successfully against those trends for decades. Moreover, its efforts to move forward with reduced-risk product development have been encouraging, and the movement toward alternatives like electronic cigarettes and heat-not-burn technology looks like a potential growth avenue in the future. Add in the company's nearly 10% stake in beer giant Anheuser-Busch InBev, and Altria looks like it's poised to keep defying skeptics.
Boeing flies higher
The aerospace industry has been extremely strong in recent years, and Boeing has been one of the primary beneficiaries of demand for aircraft. The airplane manufacturer has seen massive orders for both its newest models and its updated versions of tried-and-true aircraft, and that has produced impressive backlogs that show no signs of slowing down anytime soon. It's true that airlines have started to see some deterioration in key revenue metrics, and the big decline in fuel prices boosted profits in what's likely to be a one-time way. However, Boeing now has the prospects of higher defense-related spending bolstering the military side of its aerospace business.
For income investors, Boeing has been aggressive in boosting its dividend in recent years. It doesn't have the long-term history that Altria and PepsiCo do, but the company has more than doubled its quarterly payout in just the past three years, including a 20% boost at the beginning of 2016. With a 3% yield and a payout ratio of just over 60%, Boeing's growth could continue to reward investors of all ages.
Dividend stocks can be a good solution for retirees looking to stay invested in retirement and get the income they need. Take a closer look at Boeing, Altria, and PepsiCo as promising stocks that could fit the bill for your portfolio.
Forget the 2016 Election: 10 stocks we like better than PepsiCo
Donald Trump was just elected president, and volatility is up. But here's why you should ignore the election:
Investing geniuses Tom and David Gardner have spent a long time beating the market no matter who's in the White House. In fact, the newsletter they have run for over a decade, Motley Fool Stock Advisor, has tripled the market.*
David and Tom just revealed what they believe are the ten best stocks for investors to buy right now... and PepsiCo wasn't one of them! That's right -- they think these 10 stocks are even better buys.
Click here to learn about these picks!
*Stock Advisor returns as of November 7, 2016
Dan Caplinger has no position in any stocks mentioned. The Motley Fool owns shares of and recommends PepsiCo. Try any of our Foolish newsletter services free for 30 days. We Fools may not all hold the same opinions, but we all believe that considering a diverse range of insights makes us better investors. The Motley Fool has a disclosure policy.