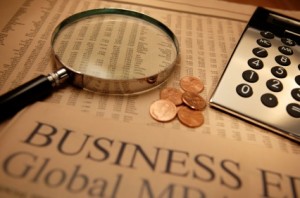 Today's economic calendar (EST)
7:00  MBA Mortgage Applications

7:45  ICSC Retail Store Sales
8:55  Redbook Chain Store Sales
1:00  FRN 2-Yr Note Auction
1:00  Results of $35B, 5-Year Note Auction
M&A/Strategic Actions
Nestle to Buy Dermatology Products From Valeant (VRX) for $1.4b Cash
Koch Unit Flint Hills to Buy PetroLogistics (PDH) for $2.1b Incl Debt
Spectranetics (SPNC) to Buy AngioScore for $230m Plus Contingencies
Volcano (VOLC) in Pact to Buy AtheroMed for $115m Cash
Valeant (VRX) Boosts Allergan (AGN) Cash Part of Bid 21%, Adds CVR
Company News
Valeant (VRX) raises proposal for Allergan by $10.00 per share to $58.30 per share; adds new CVR related to DARP in sales which would provide up to approximately $25.00 per share of additional value
Valeant (VRX) to sell filler, toxin assets to Nestle (NSRGY) for $1.4B in cash
LoJack (LOJN) CFO Donald Peck to leave the company; Casey Delaney named Acting CFO
PetroLogistics (PDH) agrees to be acquired by Flint Hills for $14.00 per unit 
Sanofi (SNY), Eli Lilly announce licensing agreement for Cialis OTC
Actavis (ACT) Confirms Generic Onglyza Patent Challenge
Anworth (ANH) May Buy Back Up to Added 10m Shrs
Acura (ACUR) Says FDA Finds Data From Study 301 Insufficient
Broadridge Financial (BR) Names James Young CFO
CytRx (CYTR) Says Aldoxorubicin Trial Showed Survival Increase
CareTrust REIT (CTREV) to Replace Tower Group (TWGP) in S&P SmallCap 600
Furmanite (FRM) CEO Charles R. Cox to Retire at Year End
Google's (GOOG) Brin Unveils Fully Self-Driving Car Prototype
HudBay (HBM) Evaluating Implications on Augusta's Rosemont Application
JDS Uniphase (JDSU) to Buy Back Up to $100m of Stock
LoJack (LOJN) Names Delaney Acting CFO, Says Peck Leaving
Kate Spade (KATE) Reports Departure of Robert Vill, SVP-Finance
Microsoft (MSFT) CEO Nadella Unveils Skype Speech-Translation Product
Strategic Hotels (BEE) to Buy Remaining Stake in Hotel Del Coronado for $210m
Sanofi (SNY), Lilly (LLY) Announce Licensing Agreement for Cialis OTC
Tesaro (TSRO) Names Catalyst Health's Tim Pearson as CFO
Urban Outfitters (URBN) Reports Authorization to Buyback 10m Shrs
Xcel Energy (XEL), SunPower (SPWR) to Build 50-MW Solar Plant in Colorado
World News
German Unemployment Unexpectedly Rises as Growth Seen Slowing - German unemployment unexpectedly increased for the first time in six months in a sign of waning confidence in the recovery of Europe's largest economy.  Germany Apr Unemployment Rate 6.7% vs consensus 6.7% and prior 6.7%, reported Bloomberg.
Spain Apr Retail Sales (nsa) +0.7% y/y vs consensus (0.3%) and prior (0.5%), reported Bloomberg.
Ukrainian Forces Inflict Rebel Losses After Poroshenko Win - Ukraine's government said it will press on with military operations against pro-Russian rebel fighters after its forces retook Donetsk airport and inflicted "significant" losses on the separatists. Troops killed "dozens" of rebels in Donetsk without suffering any losses, Interior Minister Arsen Avakov said yesterday, while the mayor's office in the eastern city said 40 people died and 31 were wounded. President-elect Petro Poroshenko has vowed to wipe out the rebels and re-establish order across Ukraine after winning office May 25. He must stabilize a shrinking economy and confront separatists who've captured swaths of the Donetsk and Luhansk regions. They've declared themselves independent and are fighting to join Russia, which annexed Ukraine's Crimea peninsula in March, reported Bloomberg.
China's 'Golden Era' for Property Over, Vanke President Says - China Vanke Co. (3333), the nation's biggest developer, is focused on developing homes for owner occupiers rather than investors because the country's property industry has passed its "golden era," said President Yu Liang. "The period in which everybody makes money out of property is gone," Yu told reporters May 26 in Dongguan, a southern city in Guangdong province. "Vanke will take a cautiously optimistic approach to face the slowdown and target those buyers who need homes for self-use," reported Bloomberg.
China Banks Bad-Debt Ratio Seen Rising to Most Since 2009 - China's biggest banks are poised to report the highest proportion of bad debts since 2009 after late payments on loans surged to a five-year high, indicating borrowers are struggling amid an economic slowdown. The nation's 10 largest lenders reported overdue loans reached 588 billion yuan ($94 billion) at the end of 2013, a 21 percent increase from a year earlier to the highest level since at least 2009. The rise in late payments portends more losses on soured loans for banks in coming months as China's slowing economy crimps companies' earnings, while a government crackdown on nonbank funding makes it tougher for borrowers to get new credit or finance older debt, reported Bloomberg.
Egypt's presidential election has been extended for a third day after low voter turnout
- Former army chief Abdel Fattah al-Sisi is still well ahead of his only opponent, leftist Hamdeen Sabahy. Election officials have also issued a fine of over 500 Egyptian pounds ($72) on individuals not taking part in the vote, reported Bloomberg.