Keith Meister of Corvex writes open letter to new directors
Williams shares are up more than 45% since ETE deal collapsed
An activist investor waging a proxy battle against Williams Cos. said the pipeline giant's three newly-appointed independent directors should form a committee to examine the merits of a possible merger with Enterprise Products Partners LP or others.
The open letter from Keith Meister at Corvex Management LP follows the announcement last week by Enterprise Products that it was no longer interested in buying Williams because of a "lack of engagement" on the part of its target. Meister argued that the midstream energy sector is "rapidly consolidating," citing Enbridge Inc.'s $28 billion takeover of Spectra Energy Corp. announced on Sept. 6 as evidence.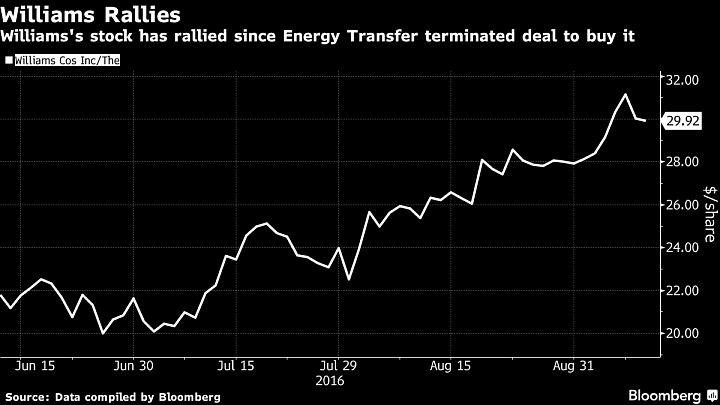 "Cost of capital is critical in the midstream business and scale goes hand in hand with cost of capital," Meister wrote in...
More