PTCT announced that the National Institute for Health and Care Excellence (NICE) has recommended Translarna (ataluren) for ambulatory patients aged five years and older with nmDMD in connection with a Managed Access Agreement with NHS England.
From the beginning, Translarna is one of the key drugs in their portfolio and such news could be great for the company. Translarna is a drug for nonsense mutation Duchenne muscular dystrophy (nmDMD) treatment. There are less than 200,000 cases per year with this disease in the United States: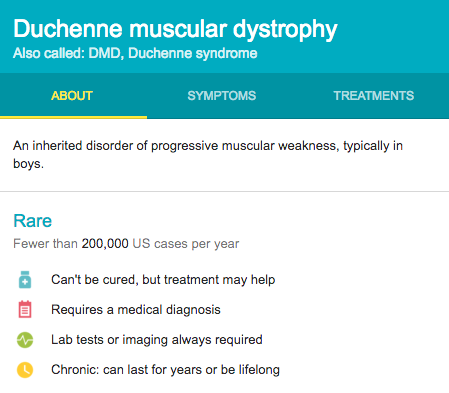 According to Medline Plus: "Duchenne muscular dystrophy is a form of muscular dystrophy. It worsens quickly. Other muscular dystrophies (including Becker's muscular dystrophy) get worse much more slowly."
Exploring the potential treatment, I found several options:
Albuterol--a drug used for people with asthma
Amino acids
Carnitine
Coenzyme Q10
Creatine
Fish oil
Green tea extracts
Vitamin E
To be honest, such treatment as fish oil, vitamin E or green tea extracts are looking to unreliable. Coenzyme Q10 is basically the vitamins, so I am not so sure that it could be the most efficient way of treatment. So, the overall list doesn't seem to good, so this is a real chance for Translarna to become a market leader. 
Then I just took a look at company's financials. They are not too promising: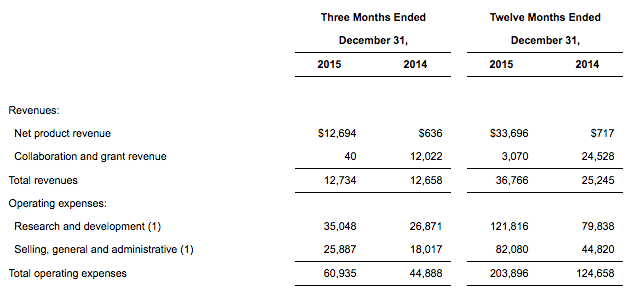 Operating expenses are over than $200M, while the revenue is just $37M. We'll see if Translarna is good enough to reach $200-300M in sales, but it looks like the stock started its recovering.
Your thoughts?