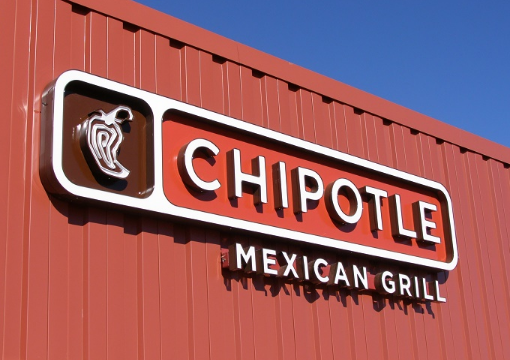 The risk all along with Chipotle Mexican Grill (CMG) was that another health scare would destroy all of the gains the restaurant concept has made in the last 18 months. The news today sending the stock down 6% to multi-month lows is the closing of a store in Virginia due to multiple health complaints.
The stock reached back to the lows of last year on the dip and currently trades around $367.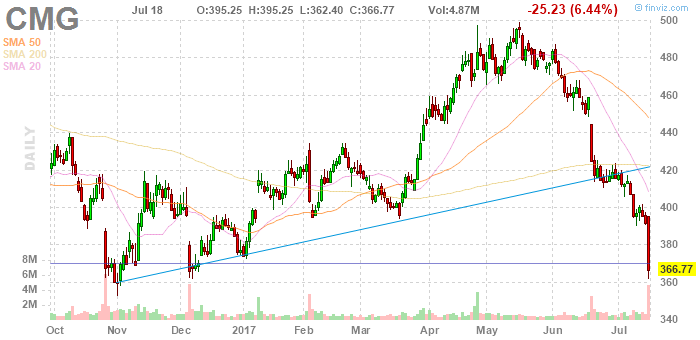 Though Chipotle has seen a massive decline from $500 to the current price, the stock never justified the prices above $400. Analysts forecast earnings of $12 in 2018 and this news doesn't help.

While an isolated norovirus issue shouldn't hurt a stock with 2,300 locations, Chipotle was far too expensive. The stock might bounce here, but the best way to make money and reduce the risk of another health scare is to wait for $300 or lower.
Disclosure: No position