How the mighty have fallen. Once (and still) "no brainer" hedge fund hotel, sponsored by any and all talking head; now sub-$5 share price 'languisher in the basement' of the last few years. SunEdison (down 14% today) is now down 86% from its July 20th highs as an armada of leveraged speculators flood through the straits of first-mover advantage...
Down 14% today (after yesterday's 22% drop)...
Down 86% from the July highs...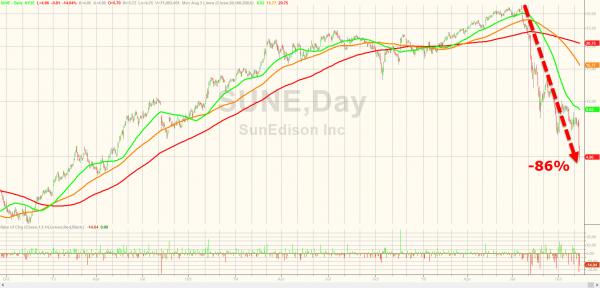 Just ask Hoplite, Third Point, Glenview, Lone Pine, Fir Tree, Steadfast, Omega, Point72, Rubric, Canyon, Criterion, or Valinor how they feel?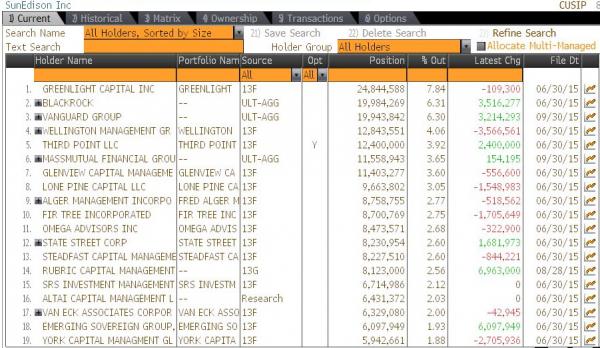 Charts: Bloomberg