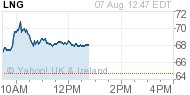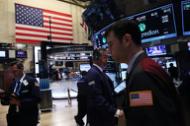 Wall Street stocks fell early Friday after a mixed July jobs report showing the US economy added fewer jobs than expected as unemployment held steady at 5.3 percent.
About 35 minutes into trade, the Dow Jones Industrial Average stood at 17,381.70, down 38.05 (0.22 percent).
The broad-based S&P 500 dropped 4.00 (0.19 percent) to 2,079.56, while the tech-rich Nasdaq Composite Index dipped 6.43 (0.13 percent) to 5,050.01.
The July jobs gain of 215,000 came in a bit below the 229,000 projected by analysts. However, the government upgraded its estimate for June to 231,000 from 223,000.
"There are some openings to pick holes in this report," said Briefing.com analyst Patrick O'Hare, who...
More