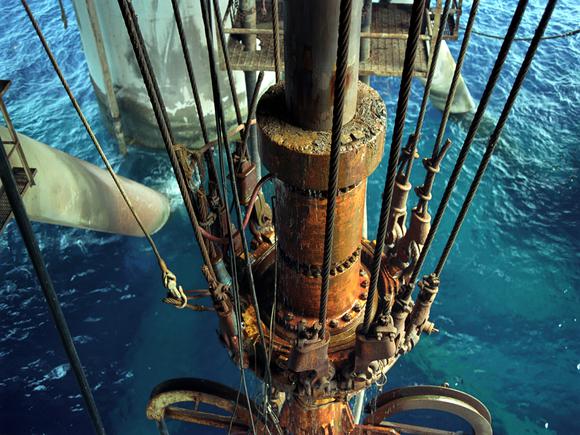 With the oil price recorrecting over the past month, investors are taking another look at the sector in search of value. But value is actually getting tougher to find because no one has any clue where the oil price will go over the next week, let alone the next few years. That said, some oil-related companies are still trading as if higher oil prices are on the horizon. However, these could very well be value traps instead of value stocks, as they're actually overvalued if oil really does stay lower for longer. Here are three that our energy analysts think are overvalued if $40 oil is the new normal.
Tyler Crowe: When looking at oil and gas equipment providers, one thing that makes me nervous is when a company has a lot of legacy assets on the books that impede profitability. That is part of the reason I think Nabors Industries (NYSE:NBR) is overvalued today despite the 58% decline in share price over the past year.
Since commodity prices can swing so much and impact the profitability of a company, looking at financial metrics like price-to-earnings might not be the most accurate measurement. A better one to consider is price-to-tangible book value. On the surface, Nabors doesn't really look overvalued when compared to its peers.
| Company | Price-to-Tangible Book Value |
| --- | --- |
| Nabors Industries | 0.7x |
| Helmerich & Payne | 1.2x |
| Patterson-UTI Energy | 0.9x |
Source: S&P Capital IQ.
This is a little misleading, though, because Nabors has a large legacy fleet of rigs, many of which aren't even in service. In fact, its legacy fleet of land rigs this past quarter had a utilization rate of just 14%. As those rigs are scrapped, the company will likely take some asset impairment charges that will decrease the book value of the company.
Plus, Nabors' profitability just doesn't hold up to that of its peers. Even though it is able to keep pace with Helmerich & Payne and Patterson-UTI in terms of EBITDA margins, its larger debt load weighs heavily on the company's net income margins.
Company

Net Income Margin

Debt-to-Capital Ratio

Total Debt to EBITDA

Nabors

(11.9%)

43.2%

2.4x

Helmerich & Payne

17%

10%

0.4x

...
More