Apple just released iOS7 to iPhone users on Wednesday. This is a huge makeover for the iPhone operating system.
The design is the most noticeable difference in iOS 7. It is more modern, streamlined, flatter digital aesthetic. iOS7 also comes with new features like Control Center, which provides quick access to certain apps, music controls, brightness, and system toggles.  Control Center is accessible anywhere within iOS!
Moreover, Apple overhauled multitasking, giving apps the ability to fully run in the background. This allows apps like Twitter and Facebook to automatically update their feeds without opening the apps.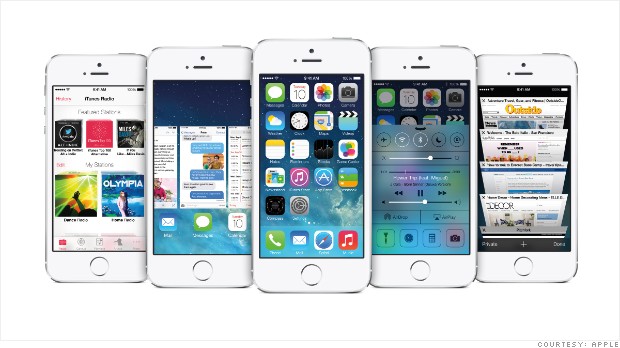 Image Source: cnnmoney.com
Because a lot of iPhone users download iOS7 today, users may experience slow server performance. Seems like the software has good features and solves old issues. However, since you can't go back to a former version once you install iOS7, if you're not sure, you can just wait for more user reviews and update it later when the server is less busy.
For iPhone users, share your iOS7 experience here!