Invest with Confidence. Are you a financial professional? Stay on top of your portfolio with Benzinga Pro's real-time newsfeed and alerts and never miss a headline again.
Don't miss the chance to try it FREE today.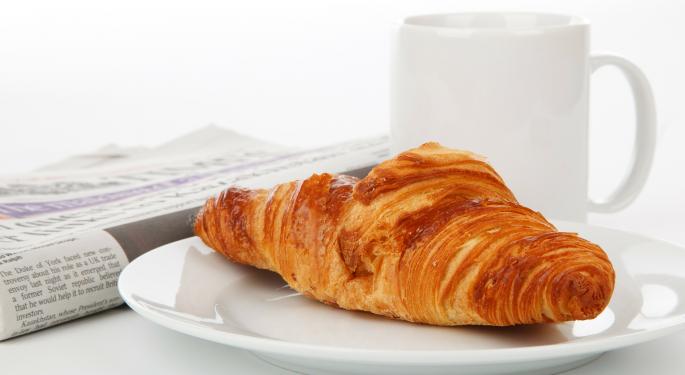 Featured stories this weekend in Barron's ponder the prospects for a Detroit automaker, a semiconductor giant and the inventor of Bubble Wrap.
This issue also has a look at a jet propulsion company and a pair of small cap banks.
Other articles discuss the state of the U.S. auto industry, the top financial advisors and why mergers have gotten trickier.
"Ford's Focus Is on the Future of Mobility" by Dyan Machan offers a look at how Ford Motor Company F 1.67%, the number two U.S. auto maker, is focusing on mobility and rewriting the industry's rules of the road. See why CEO Mark Fields says the challenge is navigating an evolving mobility landscape being shaped by technology and societal change.
In "Intel's Move Toward Servers Will Pay Off," Jack Hough makes the case that as personal computers (PCs) are ever more marginalized, mobile hardware will drive demand for new chips from Intel Corporation INTC 1.57%. The chipmaker also is turning toward data centers, innovative memory and the Internet of Things and Barron's looks at the prospects for its shares.
Sandra Ward's "Sealed Air Shares Look Ready for a Big Pop" suggests that with a new chief executive officer at the reins, the creator of Bubble Wrap has become a leading operator in packaging for everything from Internet deliveries to beef. Find out why Barron's thinks that a recent pullback in Sealed Air Corp SEE 1.03% stock offers an entry point for investors.
Shares of Aerojet Rocketdyne Holdings, Inc. AJRD 0.82% may have been earthbound since it lost a key contract last year, but the stock still has lots of space in which to grow, according to "Aerojet Rocketdyne Stock On the Launching Pad" by Jack Willoughby. See why Barron's thinks the turbulence will end and shares of this longtime jet-propulsion-system maker could skyrocket.
In David Englander's "Small-Bank Snatchers at BNC, Atlantic Capital," see why integrating its many acquisitions should help North Carolina-based BNC Bancorp BNCN achieve growth, while the merger of Atlanta-based Atlantic Capital Bancshares Inc ACBI 0.07% with First Security could lead to new business.
Also in this week's Barron's:
Five top financial advisors on pivoting toward value
At the time of this writing, the author had no position in the mentioned equities.
© 2016 Benzinga.com. Benzinga does not provide investment advice. All rights reserved.