Economic research firm FactSet invited a group of senior execs from several of the largest global asset management institutions and sovereign wealth funds to meet at the FactSet EMEA Symposium in Monaco last month. The conference focused on the key issues and near-term outlook for the fund management industry. Guest speakers at the symposium included Dr. Thomas Mayer, founding director of the Flossbach von Storch Research Institute, and Robert Mellor, Tax Partner and Alternatives Tax Leader at PwC in the U.K.
Key themes for asset management industry
Finding ever-elusive yield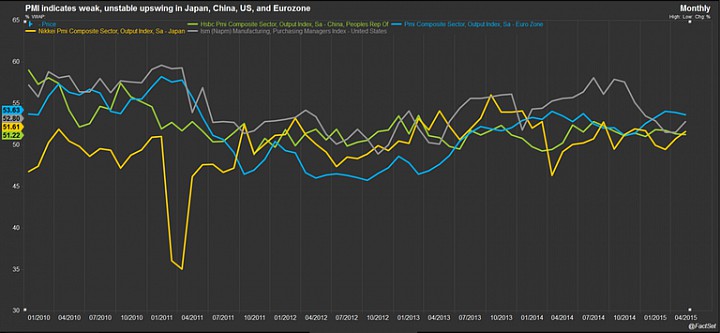 The FactSet report highlighted that the search for yield in a low growth environment was the dominant topic among the attendees, and who seemed to generally accept accept Mayer's view of the "New Normal" – an environment of low, unstable economic growth, characterized by short and weak recovery phases. Mayer went on to argue that stocks were actually relatively inexpensive and presented the best long-term investment opportunity today: "You have to be in equities. Bonds is not a place to be," he noted.
Conference attendees were in agreement that it was "difficult to allocate away from equities, but that under these circumstances allocation is critical."
Mayer also elaborated on...
More