Ousted Tata Group Chairman Cyrus Mistry accused directors at India's largest conglomerate of wrongfully dismissing him and warned that the tea-to-software giant may face 1.18 trillion rupees ($18 billion) in writedowns because of five unprofitable businesses he inherited.
Mistry, who had been Tata's chairman for almost four years, was abruptly removed from his role on Monday for non performance without the opportunity to defend himself, the executive wrote in an e-mail on Tuesday to the board of group holding company Tata Sons Ltd., a copy of which was obtained by Bloomberg.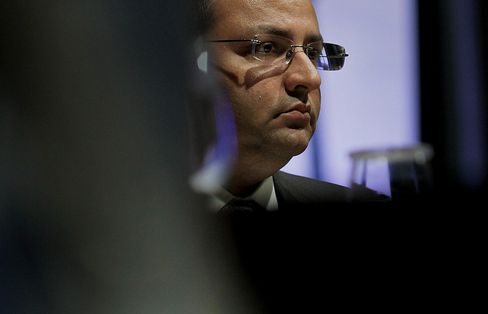 Defending his record, Mistry said he inherited a debt-laden enterprise saddled with losses and singled out Indian Hotels Co., Tata Motors Ltd.'s passenger-vehicle operations, Tata Steel Ltd.'s European business, as well as part of the group's power unit and its telecommunications subsidiary as "legacy hotspots," according to the e-mail. Despite plowing 1.96 trillion rupees -- more than the net worth of the group -- into those units, they still face challenges and realistically assessing their fair value could result in writing down about 1.18 trillion rupees over time, he wrote.
Shares of group companies extended declines in Mumbai, with Tata Steel, Tata Motors and Indian Hotels falling at least 4 percent.
Representatives for Tata Sons and Mistry declined to comment on the letter.
The comments help shed light on the power struggle occurring at the $100...
More