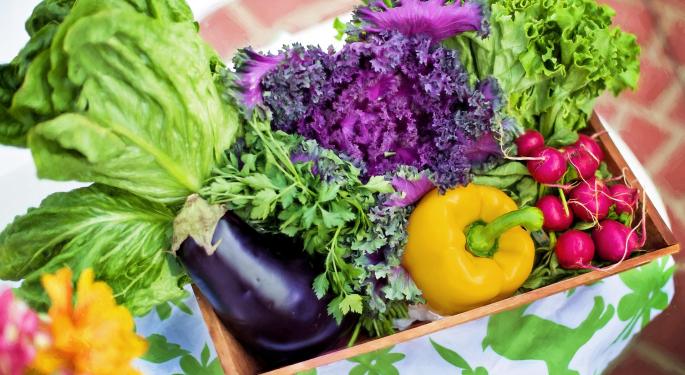 Goldman Sachs' Stephen Grambling believes the consensus expectations and stock valuation for Sprouts Farmers Market Inc SFM 0.5% are "overly optimistic."
Grambling downgraded the rating on the company from Neutral to Sell, while lowering the price target from $24 to $22. The analyst expects 22 percent downside risk.
Impact of Comp Trends
Although Sprouts Farmers Market outperformed its peers in FY15, driven by better comps, comp momentum stalled in 1Q16, narrowing the gap with peers.
"We believe the comp deceleration reflects increasing competition rather than a one-off slowdown due to transient headwinds such as weather or promotional comparisons," Grambling mentioned.
The analyst believes that when the consensus expectations begin to account for the new comp trajectory, there could be a re-rating of the stock that is more in line with other high-growth and food retailers.
Cautious Stance
Grambling prefers to maintain a more cautious fundamental stance, given that weak traffic at Sprouts Farmers Market is expected to persist, especially since "the better buying environment in produce last quarter did not amount to incremental traffic."
In addition, competition appears to be intensifying, with the lackluster results of specialty peers and the more aggressive pricing from conventional grocers expected to impact the company's top and bottom line.
The analyst also pointed out that the company "is investing in training and wages to remain competitive," which Grambling expects would "limit flexibility in a more challenging environment."
Date
Firm
Action
From
To
May 2016
Goldman Sachs
Downgrades
Neutral
Sell
Apr 2016
Barclays
Terminates
Overweight
Apr 2016
Wolfe Research
Upgrades
Peer Perform
Outperform
© 2016 Benzinga.com. Benzinga does not provide investment advice. All rights reserved.